Creek is More than Just Football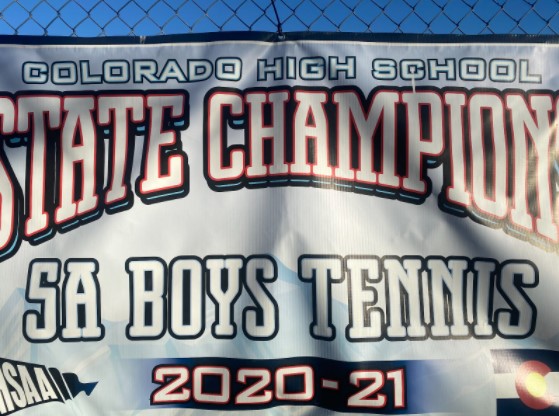 Creek is mainly known, and recognized, for its football success. Being reigning state champions and going undefeated for two years straight, are both highly prestigious accomplishments. But Creek's athletic success goes beyond the football field. 
"We just won state this year again for the 44th time and we're really proud of the accomplishment," senior captain of the men's tennis Casey Dennis. 
As proud as we are of our football team, I wish that these other sports got as much recognition. 
When football has its weekly games; announcements, banners, as well as Instagram posts are all made to remind the student body to attend these games. But some athletes wonder where that is for their sports like tennis matches, cross country meets, and wrestling matches.
"We definitely feel less recognized, with football state being the same days as our national race, we feel like all of our hard work is being covered up,'' senior and member of the girls' cross country team Claire Semerod said. Part of this recognition should come from Senate.
"For sports like football, field hockey, and volleyball, Senate is constantly posting announcements on their Instagram stories, so just more of that for all sports,'' Dennis said. 
"Our state placement was never even announced for the school,'' Semerod said. 
These athletes ask the senate to raise more awareness for all sports. 
Some athletes including the captain of the tennis and cross country team also agree that Creek's administration could bring more attention to their sports.
So what are some things that can be done to raise awareness and excitement around the schools?
Hanging up posters and banners around the school for all sports

Participation of cheer and poms and meets and matches 

Including more teams in pep- rallies
I realize that football is a thriving sport here at Creek. It brings excitement, school spirit, and school recognition. The team works hard and deserves to be recognized. However, other sports also put in the work, bring the wins, and represent Cherry Creek High School to the best of their ability and for this, they also need to be acknowledged.