Creek Seniors Rewarded as Finalists in DCPA Playwriting Competition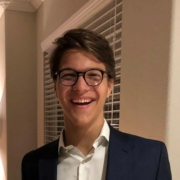 The Denver Center for the Performing Arts has been hosting the annual high school and middle school playwriting competition since 2013, and this year Creek students Kavery Kallichanda and Ricardo D'Urso were both named "top ten finalists" and Ricardo was named as one of three winners. 
"I entered the contest with zero expectations because I love my play but I honestly never thought of it as contest-winning material," senior Ricardo D'Urso said. "I didn't even tell my parents about my play so by the time it was announced that I got in the top 10, me, my creative writing teacher, and the people at DCPA were the only ones who had read it."
"It is such an honor to have been recognized among over 100 talented writers," senior Kavery Kallichanda said. "I really do not have words for how I felt when Ms. Voss [Creek creative writing teacher] gave me the news. I wasn't expecting it to become as big a deal as it did, and it's really, really exciting."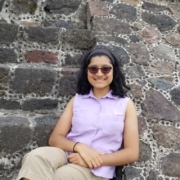 The DCPA's program was launched with the goal to assist middle and high school students with developing their playwriting skills, as well as sparking interest in the arts. The center offers both in-person and online workshops that help to introduce the elements of writing one-act plays and dialogue. Out of 135 submissions, ten high school students and three winners are honored by the DCPA. 
"A speaker from the DCPA came to my creative writing class for a two-day workshop on playwriting," Kallichanda said. "Since his only request was that we thank him for his time by submitting our plays to the DCPA's competition, I figured I would give it a try."
D'Urso had a similar experience.
"Ms. Voss told us about the competition after inviting some people from the DCPA to tell the class about playwriting," he said. "I was only going to submit my play for a class project, but I liked it so much that I decided to give it a try."
Both [of the] students' plays were written based on personal experiences; D'Urso's script was inspired by mental health struggles, while Kallichanda's was based around her relationship with her sister.
As one of the three winners of the competition, D'Urso's play They Stole the Moon will be professionally staged in the Fine Arts theater on March seventh during seventh period.