Our Staff's Response To The Rolling Stone's "100 Greatest TV Shows Of All Time" List
From comedy to drama to something in-between, TV history is full of iconic shows that defined generations and decades. It's nearly impossible to determine the "best" TV show, but  The Rolling Stone released an updated version of "The 100 Greatest TV Shows of All Time" on Sept. 26, ranking 100 shows based on a variety of factors. Here is what members of our staff had to say about some of the shows on the list.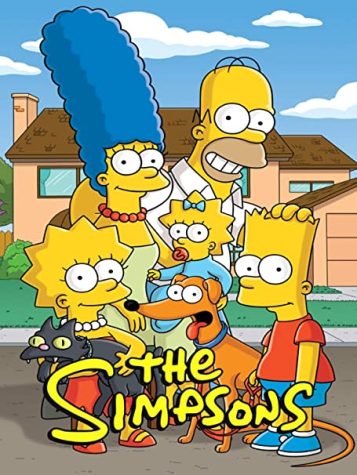 #2: The Simpsons – News Editor Amanda Castillo-Lopez
An undeniable classic, one of the most iconic, defining shows during its more than 30 years running, the Simpsons understandably earns a high spot for the unrivaled influence it has had on TV comedy and culture over the years – however, I wouldn't place it in the number two slot.
There is so much that I do appreciate about the show: I love the odd, convoluted storylines – like in season 13, episode five, where Marge's admiration for Burly brand paper towels turns into a full blown murder mystery – each strange turn in the plot offers oportune moments for pithy jokes, goofy lines, and seamless references that the writers never fail to take advantage of.
However, it would be amiss to disregard the show's questionable portrayals and jokes that are particularly disturbing because of the show's widespread influence. As said by former Apu voice actor Hank Azaria on Dax Shepard's Armchair Expert podcast, the show was a part of "structural racism." Azaria himself was a white man voicing a highly stereotyped Indian character.
Yet there are also instances where the show uses its influence for good – like the episode "Homer's Phobia": a burlesque of the hypermasculine fear of the gays. The episode uses satire to ridicule homophobia at a time where queer characters were scarcely represented in media without being completely caracturazied.
There's a lot to be said about the show's unique humor and iconic status, but I would hesitate to put it at number two because so much of it feels uncomfortable to watch.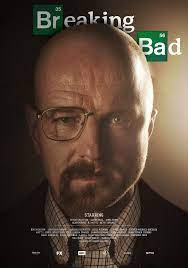 #3: Breaking Bad – Staff Writer Jude Gorden
Breaking Bad's revolutionarily original plot and character depth development sets it apart from other shows and earns it the #3 spot. One of the only shows to perfectly show the passage of time and personal growth in a realistic way, Breaking Bad follows the main character Walter White (Bryan Cranston) for two years as he battles his cancer diagnosis. Walter's life-altering choice to produce and sell meth after his initial diagnosis sets off a chain of events that the show follows. While many television shows fail at accurately portraying domestic marriages, Breaking Bad does an astounding job characterizing Walter and his wife Skylar's (Anna Gunn) relationship. Their marital struggles break the mold of an unattainably perfect marriage often portrayed in popular shows. To place Breaking Bad under third on this list would be an injustice- if anything, it's earned the title of #1 best television show of all time.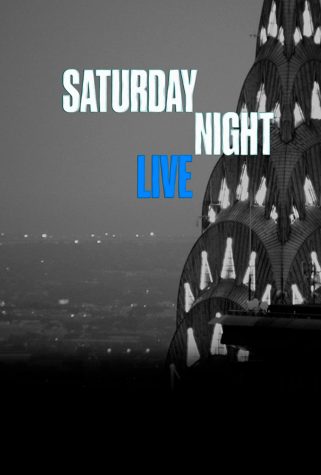 #18: Saturday Night Live – Staff Writer Binderiya Lkhagvatseren
The comedy sketches in SNL are funny enough to place a smile on your face but placing #18 on this list should be downright impossible. Live shows have insane planning and scheduling, with constant new episodes every week, different actors and new characters every five seconds – it leads to filler. The actors on SNL don't fit the characters they were given, it just doesn't click. Everyone says that SNL used to be entertaining, but I believe it was never truly good in the first place and most of the appreciation for SNL is driven by nostalgia. SNL should be ranked way lower.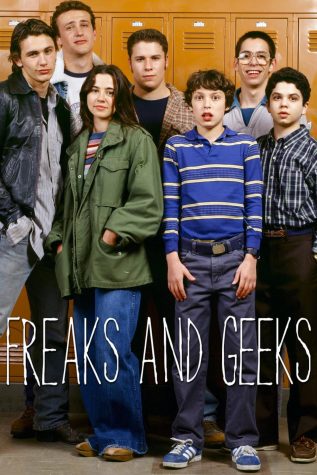 #24: Freaks and Geeks – Staff Writer Vee Williamson
Airing for only one season, Freaks and Geeks had its lifeline cut too soon. Packed full of heartfelt emotion and outstanding acting from Linda Cardellini, this show is a hidden gem of television. I think not enough people have seen it to give the extra boost of publicity it needed to gain recognition. This is because at first glance it appears as underwhelming. Looking at the description, it might seem as if it's your average story about high school outcasts trying to fit in, and it is. What makes the storytelling so appealing is the characters. Cardellini's realistic portrayal of a rebellious, emotional teen and Sam's dry moments of comedic relief draws you further and further into their world. For a show aired in the 90s, the depiction of depression in main character Lindsey (Cardellini) is incredibly influential on its audience. I applaud the writers for their detailed care in creating the characters instead of making them bland and lifeless. Such a well crafted vessel of excellence deserves a top 10 spot.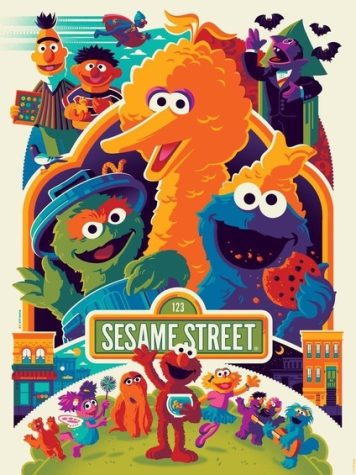 #26: Sesame Street – Staff Writer Gillian Neale
Sesame Street is a staple in most people's childhoods, especially mine. Sesame Street combines the innocent fun of puppets and vital education. Sesame Street is entertaining to all ages, even incorporating celebrities into some episodes. The show teaches young kids important lessons, like counting, the alphabet, friendship, and there's even an episode about voting. The show seamlessly teaches, while also entertaining watchers and containing comedy. The love-hate relationship of Ernie and Bert teaches about complex friendships, and the community of sesame street shows how important it is to be kind and to value your friends. Elmo's World gives viewers a look into Elmo's life and makes him more personalized. Big Bird's blatant obliviousness makes him a funny and loveable character. Every episode contains uniqueness while still sticking to the characters and the overall vibe of the show. This show has earned its spot in this list of one of the greatest and most influential shows of all time.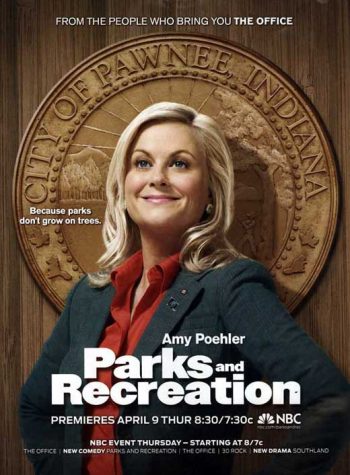 #30: Parks and Recreation – Video Editor Peter Philpott
Parks and Recreation took the magic of The Office and made it better, hence its better ranking than the older show. It not only deserves to be in the top 50, it deserves to be in the top 10
Parks and Rec demonstrates polar opposites in every character combo. Andy Dwyer (Chris Pratt) is ridiculous, dumb, and loves video games. He has the biggest heart out of anyone, while his wife April Ludgate (Aubrey Plaza) is morbid and dark with a passionate love for animals. Despite these differences, April and Andy maintain an amazing relationship throughout the entirety of the show.
You see Leslie Knope (Amy Poehler) with such determination and drive to become a prominent fighter for equality and positive change in the government. Meanwhile, Ron Swanson (Nick Offerman) wants to bring down the government and hates the people Leslie idolizes. Despite this, they maintain one of the most heart-warming friendships the television screen has ever displayed.
One of the things that makes The Office amazing is the reality of it. While you have comical characters like Michael Scott (Steve Carell) and Dwight Schrute (Rainn Wilson), the show is a lot more gloomy and dark than other workplace comedies, because that's simply what it's like to work a boring office job with people you don't know very well.
Parks and Rec doesn't follow that as much, instead focusing on laughs and ridiculous situations that crack me up everytime. Every single public forum, bureaucratic venture, and interaction between Chris Traeger (Rob Lowe) and Ron has me laughing out loud.
This show is one of the funniest and wittiest shows the world has ever seen, and it deserves a better rank than #30. Workplace comedies have become a huge genre, with shows like Superstore, Brooklyn Nine-Nine, Mr. Mayor, Abbott Elementary, and many more gaining huge popularity. Because Parks and Rec is the best in the genre, it should be in the top 10. It deserves a spot above shows like Mad Men, Succession, 30 Rock, and definitely Seinfeld.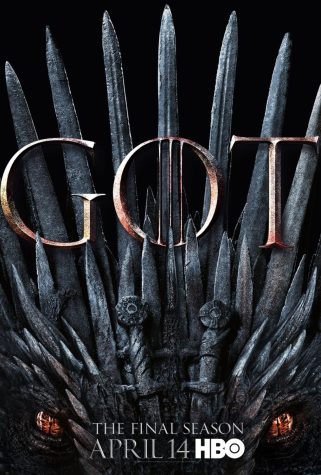 #31: Game of Thrones – Staff Writer Aram Bazarian
Game of Thrones #31 of the 100 greatest? Seems almost accurate enough.
It's one of those absolutely gruesome shows that needs to be stopped after one episode. It's full of character development and potential but a completely disappointing plot.
The show's best trait is probably its incredibly human and therefore hard to like characters- not to worry though, they'll probably die anyways. The only redeeming characters are a killer, Arya Stark (Maisie Williams), a naïve bastard, Jon Snow (Kit Harrington), and a talkative wayward imp, Tyrion Lannister (Peter Dinklage). But even this small selection can be incredibly questionable at times.
The last season of the show doesn't even keep the same ending as the book, meaning that lovers of the book series anxiously wait a year and eight months for something that would only leave them angrily yelling at their TV screen for its falsehood. To be honest, any show with an entire season that even its most avid watchers despise, probably shouldn't be in a "Top 100" ranking.
That being said, I do not dislike Game of Thrones nor believe it doesn't deserve a spot – though perhaps slightly lower – in the Top 100. With CGI impressive for a 2011 series, the filmmakers somehow managed to make fire-breathing dragons look somewhat realistic sometimes, and the cast-directors found a way to cast the characters as the characters with eerily accurate (and not to mention good) actors who make the show worth watching. Is it worth loving though? That's questionable.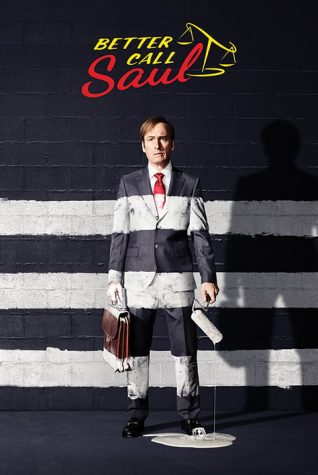 #32: Better Call Saul – Staff Writer Jackson Sloan
Yet another home run for writer Vince Gilligan, Better Call Saul is the deep ocean documentary if the ocean was the concept of morality and law. It combines the intricacies of characters both in and out of the courtroom with the suspense of a criminal lifestyle in a well paced atmospheric story that slowly drags you away into bingedom. Its influence has gradually spread from streaming services into all forms of internet, and the show has earned all the attention it gets. Starting out as a spinoff of an amazing parent show, Better Call Saul showed the complicated evolution of con artist turned lawyer Jimmy McGill into the "somewhat criminal" selfish Saul Goodman, and how the status quo of the pilot of Breaking Bad came to be. Though eventually caught as the depressing Gene Takivic, Saul still managed to one-up the system by lowering his 189 year sentence to a 7 year sentence, then confessing to his crimes right afterwards, a final testament to his extraordinary shenanigans.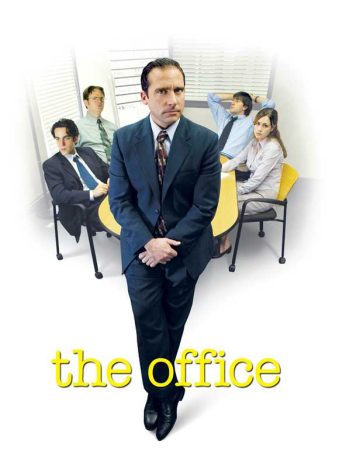 #34: The Office (U.S.) – Staff Writer Jonathan Lee
The Office starts off strong in its first few seasons with a healthy balance between comedic and clever moments alongside a more realistic and believable set of characters and settings. The show keeps the inner circle of important and interesting characters to a minimum, to centralize its focus and avoid spreading too thin. Being able to make a fictional documentary observing the workspace of a printing paper company is certainly a large challenge to face, however, The Office is able to do so in an effective and entertaining manner. However, as the seasons progress and the show gains more popularity, there is a noticeable and severe decline in the show's quality. The show begins to take a much less realistic tone and teeters towards more surreal and bizarre moments. Once the show begins to present the audience with these scenes, for example a poorly crafted action movie acted out by the office workers themselves, it takes the viewer out of the events taking place. When selecting which episode or season to watch of The Office, it becomes quite a gamble. Although The Office most definitely has a collection of very well crafted episodes, some other episodes that don't quite make the mark exist alongside them. From all the shows that exist in the world, the U.S. version of The Office is not a terrible choice. However, it is certainly not the best decision.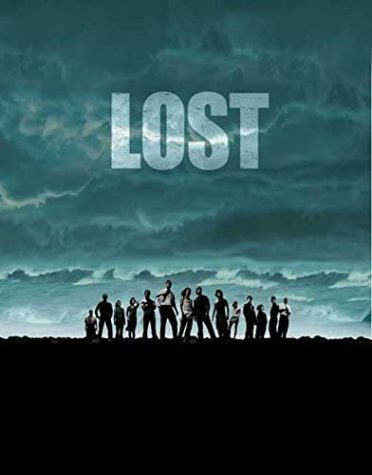 #35: Lost – Staff Writer Owen Youngblood
Lost should stay the same if not be lower on the list. At first, I thought it was interesting, but with all the characters and the plot getting crazier and crazier with every episode, I lost interest pretty quickly. I think the creators just had too many ideas and tried to cram them all in one show. It starts off with a plane crashing on an island. The author had too many ideas because there is "Smoke" that appears to be the main problem for the first few seasons then they discover the "Jacob" character who turns into another character later on. Not to mention, this is taking place on an island. Overall I think the show should be lower because the publisher had bad execution of their ideas and didn't know when to quit. The show has 6 seasons but honestly could have ended on season 3. Every time the story was closing they would add a new character to "thicken the plot" when really they should have just given up and ended it at season 3. It had a clear ending and did not need an add-on section.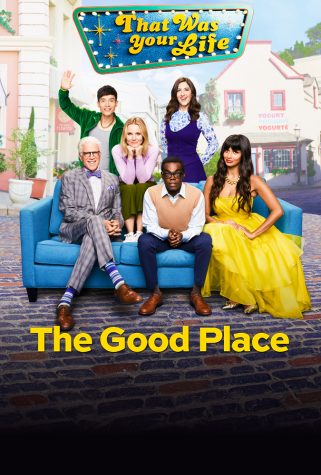 #40: The Good Place – Sports Editor Annabelle Crouch
From the genius creator Michael Schur of Parks and Recreation, The Office, and Brooklyn Nine-Nine, I find it offensive that the award-winning, four-season masterpiece that is The Good Place is ranked 40 on this list. With household names like Kristen Bell and Ted Danson, the series follows a comedic whirlwind of the idea of the afterlife. Following the seemingly simple characters in developing complexities and the ever-changing likability of characters leaves the audience wanting to watch more. An ingenious plot takes tens of unexpected turns, taking the audience on a true rollercoaster of emotions. Initially released in 2016, this knockout sitcom deserves to be rewatched for years and certainly warrants being at least in the top 20. The constant unpredictability of the series draws the audience in and captivates them for every one of the 53 produced episodes. With an almost flawless plot, perfect character development, and faultless production Michael Schur's The Good Place is a quintessential, exemplary classic sitcom.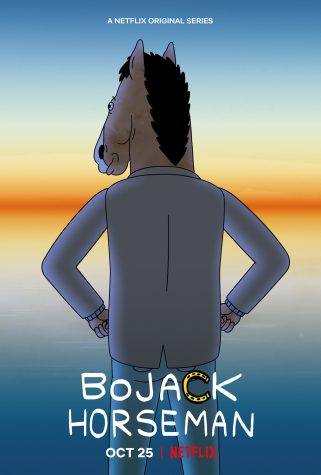 #41: BoJack Horseman – Video Editor Nour Kreishan
It would've been an outrage to have BoJack Horseman be anything but top 50. Throughout the nine seasons, the 2014 show tackles topics from substance abuse, sexual harrasment, mental illnesses, sexism, and political issues like abortion. BoJack Horseman is far from a light hearted show but while handling these sensitive topics, it portrays the raw truth of them flawlessly. At first glance, the majority of the characters are animated animals with quirky names. In actuality, the majority of them were violently traumatized throughout their varying pasts and upbringings. However, all the characters share a common trait; their encounters with others reveal their underlying toxic tendencies. It's hard to look up to a character as the show perfectly portrays them for what they really are, warts and all. Except for my beloved, Todd (Aaron Paul). Todd's perfect. When psychoanalyzing various characters and the decisions they make, the audience can't help but see a reflection of themselves, resulting in an overwhelmed catharsis of both shame and comfort. All the characters aren't necessarily bad people and they aren't necessarily good people. They are just people, like the audience. Regardless of if you believe this show should've deserved a top 50 spot in Rolling Stone, BoJack Horseman is undeniably life altering for the viewers as it provides a deeper look into ourselves.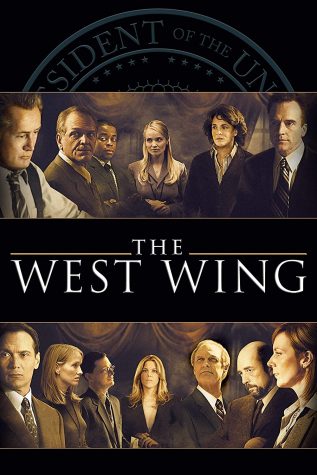 #46: The West Wing – Managing Editor Quinn Rudnick
I am an absolute sucker for a political drama, and The West Wing is my favorite by far.
The show follows a group of senior personnel in the West Wing of the Whitehouse, where they work ridiculous hours under the fictional administration of President Josiah Bartlet (Martin Sheen). The plot varies extensively, and can switch from following the staffers as they handle mass shootings, campaigns, and scandals within a few episodes.
What was particularly interesting was how the world eventually caught up to the events in the show. The show's first season included a storyline where Bartlet repealed the "Don't Ask, Don't Tell" Policy, which President Barack Obama would go on to repeal in 2011, almost twelve years after its fictional repeal.
The reality is, The West Wing has 'predicted' so many political happenings that are happening today, like filibusters, government shutdowns, journalist kidnappings, debate over debt, and gun control. But the way the show handles these issues reminds you of a time where the government system actually worked, where elected officials took their seats and did their jobs like they actually cared about the position. And that's what makes The West Wing so nostalgic for me.
But the show isn't all politics, it's a little bit of romance and humor too. My favorite little ongoing tangent is when press secretary C.J. Cregg (Allison Janney) is constantly the recipient of endless flirting from her colleague, Danny Concannon (Timothy Busfield). Danny is desperate to win C.J.'s heart, and he even goes so far as to buy her a goldfish (which she does keep).
The West Wing is one of the best shows I've ever seen; it's instantly comforting and nostalgic, but it also makes you think. It didn't deserve to be ranked 46th, but a spot right up at the top, or at least above shows like The Good Place and The Office, both of which have nothing on The West Wing whatsoever.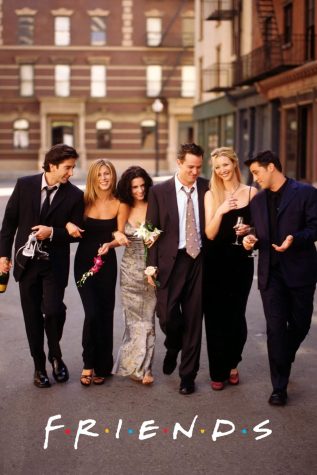 #49: Friends – Editor-in-Chief Carly Philpott
No matter how you feel about its outdated jokes, sometimes cringy characters, or overly dirty humor, you can't deny that Friends is the most influential show of its generation – and possibly ever. Airing for 10 seasons in the 1990s and early 2000s, Friends was watched by millions. It influenced fashion trends for over a decade. It fostered a new genre, eventually leading to shows like How I Met Your Mother, Big Bang Theory, and even Modern Family and The Good Place. And it's timeless: even today, it airs nearly every night on Nickelodeon, consumed by both nostalgic adults and new-to-TV tweens.
Born out of the golden era of NBC comedy, Friends is the one that lasted. As shows like Mad About You, NewsRadio, and Frasier have faded from relevancy, Friends has stayed popular and well-watched. It has survived the decades far better than Seinfeld, which is one of the worst mainstream comedies ever. Friends deserves higher on this list.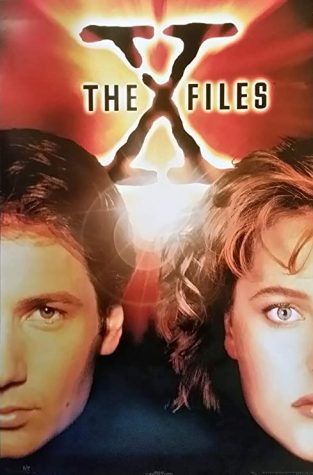 #51: The X-Files – Editor-in-Chief Carly Philpott
Following in the footsteps of The Twilight Zone and the more recent paranormal Twin Peaks, The X-Files took audiences by storm in the 1990s and never faded from relevancy.
I've already written an extensive review of why I love The X-Files for its storylines, characters, and structure, so I'll spare you from all that. Because whether or not you've seen and enjoyed the show, its impact is present everywhere in television today.
Following the outcast FBI agents Fox Mulder (David Duchovny) and Dana Scully (Gillian Anderson), the show explores the world of alien invasions and government conspiracies, ghosts and mutant parasites. With nine seasons, two movies, and two reunion seasons in the 2010s, The X-Files had its twists and turns, but remained one of the best shows of its era.
In 1993, The X-Files did what almost no show had done previously: it brought cinema to the silver screen. Although some network shows were beginning to explore sci-fi (such as the aforementioned Twin Peaks) and horror and the supernatural had been around on TV before (The Twilight Zone), never before had TV audiences been able to watch mini paranormal movies at home every week. Though some of the CGI is cringy now, it was more than revolutionary then. It kicked off an era of television that has resulted in Supernatural, Lost, and Stranger Things.
And beyond TV, The X-Files influenced a generation, too: in what is known as the "Scully Effect," countless young women were influenced to enter STEM because of the role model that was Dr. Dana Scully. Studies have shown that a majority of women in STEM who watched Scully on TV when they were young were influenced by her to follow their future career paths.
Even without considering the genius writing and characters of the show, The X-Files is timeless. It created modern television. And it deserves higher than #51 on this list.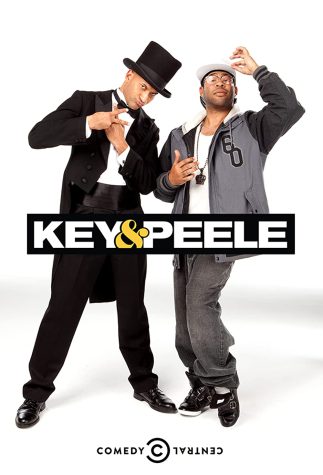 #59: Key and Peele – Staff Writer Nick BeDan
The comedic biracial duo Keegan Michael Key and Jordan Peele created their show Key and Peele in early 2012 where their first episode aired on January 31, 2012 on Comedy Central, where they created one of their most well known skits,  a monotone Barack Obama with his "anger translator" Luther, where they talk about the upcoming election, dissing Hillary Clinton, and overall talking about how Michelle Obama is a horrible wife. Other recurring skits include Andre and Meegan, played by Key and Peele respectively, a couple dating but their relationship is on edge because Meegan won't be quiet about herself, while poor Andre is put to the side. East/West Bowl, made of recently drafted college "players" who have names such as "Hingle McCringleberry" and "Donkey Teeth"… I'm not making this up. And finally The Valets, two guys played by both Key and Peele who are bored and talk about crazy things like Liam Neeson and Batman. However, they do talk on sensitive topics such as Terrorists on an airplane, or spoofing Nazis. Other great skits are recreations of Miami Vice, MADtv, Jersey Shore, and RENO 911! It is Chappelle Show but it is worth five seasons and has only two guys making comedic skits – this show should be at least top 25.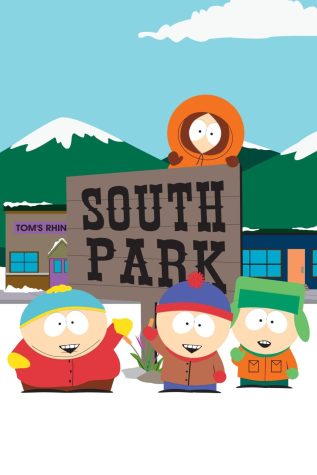 #63: South Park – Staff Writer Avery Hutchins
The comedic cartoon series South Park is an entertaining watch no matter the circumstances which it is being viewed under. The unrelenting humor of this fabulous show never fails to tie in the viewer and result in hours worth of episodes being watched in one sitting. South Park clearly deserves a spot as one of the top 100 TV shows due to the fact that it is an adult show formatted like a cartoon that would have been watched in one's childhood, but it adds an aspect of dark humor that creates an enjoyable experience every time it is watched.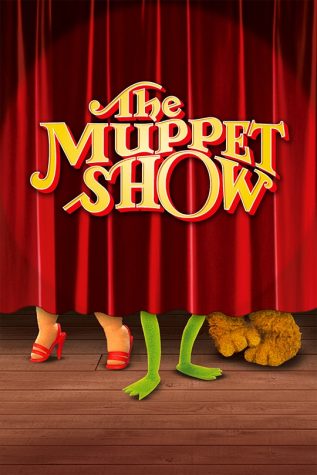 #92: The Muppet Show – Staff Writer Isabel Alley
The Muppet Show is a classic beyond measure, with the iconic characters, and the long living legacy. Although the show is widely known, it is appropriately placed as being 92nd on the list. This low ranking is deserved given the short lived life span, and chaotic humor that may not be applicable for every audience. This variety show can be appealing because of the numerous guest stars, and unique characters, but is lacking relevance and significance to the present day. Along with being unimportant, it is just hard to watch. If you have a different sense of humor, or not much interest in the random plot, it is very easy to become uninterested in just watching a few minutes. I can say without a doubt The Muppet Show is one of the most iconic shows of all time, but deserves this low spot when it comes to being one of the best shows of all time.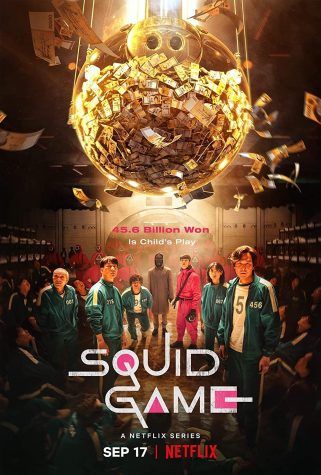 #95: Squid Game – A&E Editor Katya Roudakov
With so many shows on this list from the 20th century, it was a little shocking to see Squid Game, with only one season released so far, on the list at all. Don't get me wrong — it was a perfectly entertaining show, and I loved watching it, but that doesn't make it one of the greatest shows of all time.
When absolute gems like Brooklyn Nine-Nine, Only Murders in the Building, and Ted Lasso were snubbed, I can't help but think that a spot was wasted on Squid Game. It's the only K-drama on the list, and the only non-English show, which makes it feel an awful lot like a diversity pick. Why put only one K-drama on the "Greatest TV Shows of All Time" list?
Regardless of its country of origin, Squid Game relied on shock value. Its acting was phenomenal, yes, but the plot was more financial Hunger Games than revolutionary societal commentary, and quality was sacrificed for cheap suspense and plot twists. That's not to mention the fact that we don't know how season two will turn out. Just because a show went viral doesn't mean it's worthy of a spot on this list.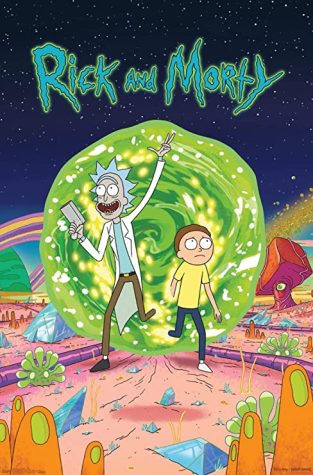 #96: Rick and Morty – Staff Writer Cael Clancy
Although this animated sci-fi comedy might target a small group of viewers, Rick and Morty's creativity and humor should land it a lot higher than number 96 on this list. There has yet to be a cartoon comedy to combine creative animation and raunchy jokes as this. An overly-sarcastic grandpa, Christopher Lloyd as Rick Sanchez and a pre-pubescent teen, Justin Roiland, as Morty Smith, make for an odd combination, which perfectly summarizes the tone of this series. With little to no episode to episode plot line, this show is perfect for the casual viewer looking for a laugh.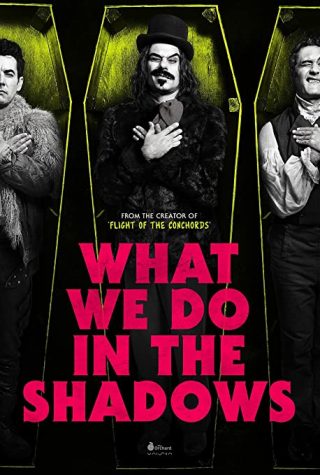 #100: What We Do in the Shadows – Staff Writer Maddie Hart
This gripping mockumentary follows four vampires and their familiar living in Staten Island. Nandor the Relentless (Kayvan Novak) and his sex-crazed friends Nadja (Natasia Demetriou) and Laszlo Cravensworth (Matt Berry) navigate modern life and world domination after being shipped from England after a long period of slumber. Not to forget Collin Robinson (Mark Proksch), an energy vampire who thrives off of boring everyone (even himself) to death, making everyone question how the hell they ended up with him. Their household is held together by Guillermo (Harvey Guillen), the mid life crisis gay man who has dedicated his life to becoming a vampire. Together, through 4 seasons (two more on their way), they intertwine the supernatural and mundane with ample dirty jokes, pop culture references, and over-used vampire tropes. This show has earned #1 with its stupidly clever wit that no one should watch with their family of small children. I get if maybe all these things aren't what some are looking for, but Kristen Schaal does guest star in it quite often and she is absolutely fantastic.
Shows that should be on the list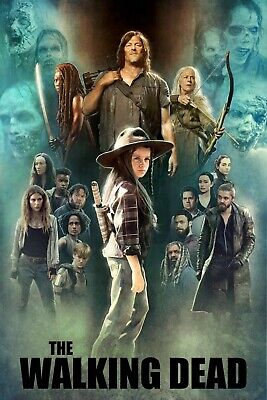 The Walking Dead – Staff Writer Ephraim Bantshi
This show is absolutely gruesome and a great adaptation from the comics and deserves to be among the list and at least top 20. It has a great compelling plot and great characters and every episode makes you get at the edge of your seat because your favorite character might die at any moment. It has great characters and every time likable characters die, you might question a reason to stop watching it which is why I love it. The main character, Rick Grimes, portrayed by Andrew Lincoln, shows excellent acting and the overall cast is great, with excellent villains such as Negan (Jeffrey Dean Morgan) and the Governor (David Morrissey) and other villains. It shows how humans can be more dangerous than zombies. The seasons from five and on shows that humans are more of a threat to humans.
CNN 10 – Staff Writer Meron Banjaw
Biased. Trash. Annoying. Yes, we are talking about the one and only, CNN 10. This daily news show traumatized the lives of most Gen-Z who had unhinged history teachers. Every day, students were forced into watching these disturbing 10 minute long clips. The host of the Show, Carl Azus, had an incredibly optimistic voice. He was the type of person who could talk about a nuclear disaster and a gaint cupcake factory with the same tone. The thing that makes this show join the ranks of other great ones, is how widespread the audience was. For many students from around the US the name of this show bring bittersweet memories of the horrors of history class.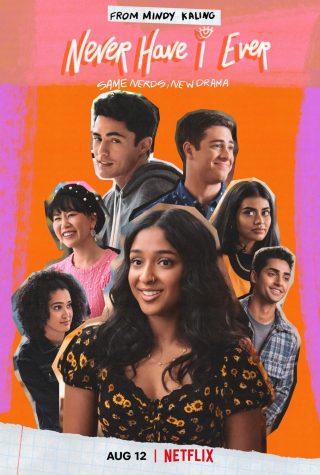 Never Have I Ever – Staff Writer Ayushi Sah
Never Have I Ever, was released on April 27, 2020, with a great representation of a south Indian girl. Devi, the protagonist, is portrayed as a very emotionally strong and daring character. The show gives us an Indian point of view of how the world is around them.
Her actions speak a lot more than her words do, which makes the show much more chaotic, but very enjoyable. The storyline defines every highschool students' life as they show their problems, and their struggles to achieve what they have at the end of each season.
Devi's relationships with her family members develop over the course of the seasons. They show the fighting scenes and bonding scenes.
This show is the definition of friendship goals, Devi has always been there for her friends, and they have always been there for her.
The storyline is always the interesting part, but the actors that play the characters are also very interesting, especially in looks.
And that is why Never Have I ever should be on the Rolling Stone as number 50.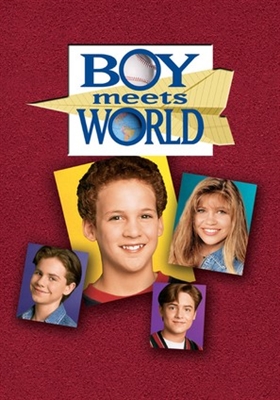 Boy Meets World – Staff Writer Tanvi Jain
Boy Meets World is a show released in 1993 with messages that still resonate with today's youth. This show had great success and phenomenal actors. The show managed to be relatable, funny, and emotional, all while making sure controversial topics were portrayed correctly. The actors were perfect for their roles, and their friendships onstage were like none other. The show has had a lasting impact on viewers, sharing important moments of friendship, romance, heartbreak, and family throughout. The 158 episodes tackled important issues such as alcohol use, sexism, toxic parents, racism, and death. This show already has a special place in viewers' hearts, and definitely deserves to be in the top 100.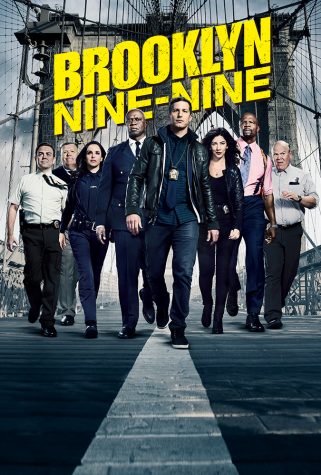 Brooklyn Nine-Nine – Staff Writer Georgia Yatrakis
A lighthearted, funny sitcom based around a police precinct in Brooklyn, Brooklyn Nine-Nine will forever hold a place in my heart. Despite its playful nature, the show tackles real life issues that are present in multiple people's everyday life. Complex social issues such as corruption in the government and the police force, racism, homophobia, and sexism are addressed throughout the show. In the first episode, Captain Raymond Holt (Andre Braugher) reveals that he identifies as a gay man. He details the racism and homophobia that he has had to deal with while trying to become captain, and the consequences that occurred to his self esteem and character development because of it, and this topic is brought up multiple times, instead of the show using comedy to make light of the challenges he faces. The carefree tone that is present in every episode makes the show shockingly relatable as well as incredibly easy to binge watch ( I think I watched the entirety of season one in one night). Also, Amy (Melissa Furmero) and Jake's (Andy Samberg) relationship is what I want in life. It's so nice to finally have an unproblematic couple that actually communicates and learns from each other. Their relationship, as well as best friends Jake and Charles (Joe Lo Truglio) makes Brooklyn Nine-Nine an addictive show, and truly deserving of at least top 50.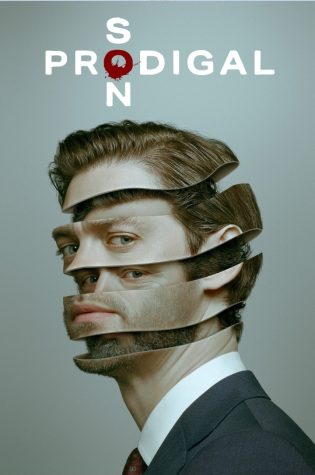 Prodigal Son – Staff Writer Marie Webster
A criminal psychologist uses his dark past to help the NYPD solve gruesome crimes and stop killers. Is this show for everyone? No. But it's so well written and produced that everyone can find something to enjoy. Something admirable is how real world issues are incorporated such as racism, police corruption and COVID. The plot may not be realistic but when digging deep into the theme the way the characters handle issues all of us face in one way or another is relatable. Only 2 seasons have premiered with each episode having its own crime yet the show is filled with suspense and the last episode of each season is always left on a cliffhanger.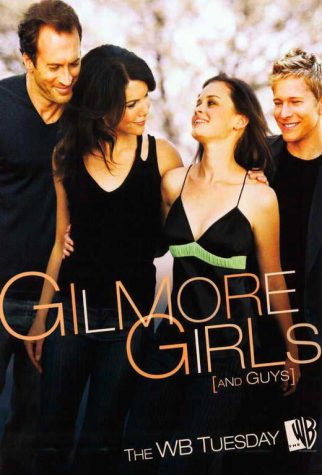 Gilmore Girls – Staff Writer Gabby Schrock
Gilmore Girls will forever and always be my favorite show. It sets off with Lorelai Gilmore and her daughter Rory Gilmore. Lorelai is a single mom and her and Rory's relationship couldn't be better. They have grown together and seen each other's worsts and bests in a small town where hiding secrets is almost impossible.
Rory loves her life but as she's about to turn sixteen she turns from the comfort of books and her best friend Lane, to boys and the longing of a higher education. Private school. Where we all want to go. What could go wrong? Wearing uniforms? Petty rich girls? Gross guys? Absolutely nothing! Sure.
But as she gets older she finds and learns values that will be important in her life later on. This show should be on the list because of the lessons it can teach people as well as the fun and light relationship between Rory and her mother and how that changes over time.
There is romance, comedy, drama, and much more that makes this show what it is. Deserving of this list. It was a long running show and ended after seven seasons and a run-up show to end it off. I don't think it should be in the top 20 but, 50 does it justice. This show has been an all-time favorite for many teenage girls and their moms as well as others. It's a family favorite as well due to the light jokes and funny relationships we see between people on the show. Overall, Girlmore Girls is a show that should have been put on this list.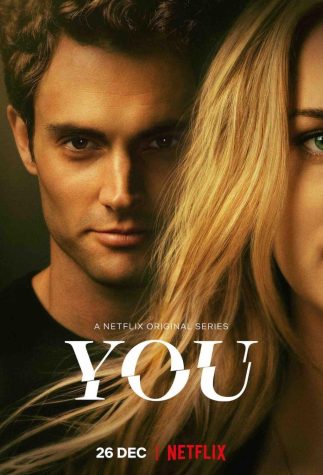 You – Staff Writer Natalia Perusquia
You is based on a series of thriller books by Caroline Kepnes. Joe Goldberg (Penn Badgley) is a brilliant man who meets Guinevere Beck (Elizabeth Lail) at his job and immediately becomes obsessed with her. He knows he has to win her heart and make her his but has to be smart about it. This sparks questions about how much he would do for love and to what extremes.
This show had me on the edge of my seat every single episode. It's unpredictable and there's always something new happening. It is mysterious and keeps you engaged so you are never bored.
Penn Badgley and Elizabeth Lail do an amazing job at portraying these characters. They really get into character and convince you that they are the people they are acting as. These are the perfect actors for these roles.
You currently has three seasons out on Netflix and it has recently been announced that season four is going to be released in 2023. Unfortunately this show didn't make this list but the incredible storyline, acting, and cinematography makes it worthy to be on here.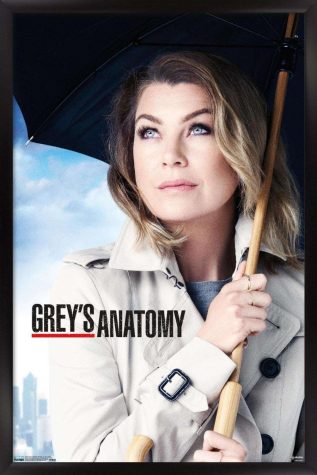 Grey's Anatomy – Assistant Opinions Editor Izzy Krauss
Grey's Anatomy, having run for a total of 18 seasons with another one coming this October, has seen both an increase and decrease in viewers since the show first started in 2005. The beloved medical drama has covered many topics over the years, including relationships, grief, mental health issues, and much more. The show follows Meredith Grey played by Ellen Pompeo, as a young doctor living in Seattle, as she climbs the medical ranks at Seattle Grace Mercy West Hospital.
From the beginning, Grey's Anatomy has featured numerous LGBTQ+ characters, undocumented immigrants, and a racially diverse ensemble. The decrease in viewers in later seasons can be partially tied to the plot being tailored towards a specific audience, namely women ages 18-49. While earlier seasons focused more on the medical side, later seasons heavily emphasized plotlines fitting traditionally female interests such as romance. Another factor for this decrease is due to the majority of principal cast members such as Sandra Oh, who plays Dr. Cristina Yang in the show, leaving in later seasons. Grey's Anatomy is a staple in current television, but Shonda Rhimes as the producer should have put the show at a stop during season 11.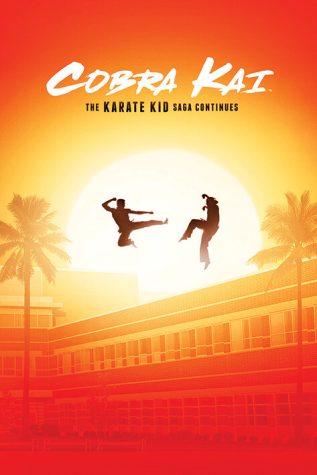 Cobra Kai – Features Editor Emily Gleason
Entertainment is pretty much the only reason Cobra Kai should be on this list. It's the type of show to watch purely for fun. It's a bit repetitive with the themes and at times you may think "When is this gonna be over?" In nearly every episode there is a karate fight that seems to take up half of the episode. However, it is definitely more fun to watch depending on whether or not one has seen the original Karate Kid movie. It has some of the same cast members, and it expands on some of the same fundamental ideas. Cobra Kai is especially fun to watch because it has a more diverse cast and a more modern twist on the original Karate Kid movie. The first season is worth watching just to try it out, yet the later seasons start to lose momentum. In general, the plot starts off simply and than peters off into something much more sporadic. Despite all the dad jokes and cringe moments, it's worth watching for the entertainment or even just in the background.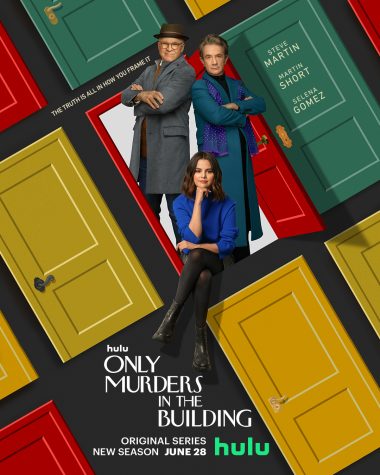 Only Murders in the Building – Editor-in-Chief Carly Philpott
If there's one show to use as evidence that sitcom TV is not going down the drain in the 21st century of streaming, it's Hulu's Only Murders in the Building.
Following three unlikely friends in a wealthy Manhattan apartment building plagued by the recent death of a resident, Only Murders is peak comedy coupled with heartwarming drama and sometimes chilling psychological thriller. You won't know what's going on – or even have guesses – until the end.
It's got some of the best comedy acting of the last decade. The iconic Steve Martin and Martin Short work together with sort-of newcomer Selena Gomez to create the perfect trio with better chemistry than the friend group of Friends. The show, despite its outward murder plotline, is really about found family.
Another plus? Unlike many recent shows that try to make older celebrities relevant using misplaced Gen-Z humor, Only Murders succeeds in bringing sitcom humor into the 2020s. It's centered around murder podcasts (with quite a bit of social commentary on the ethics of media that prods the lives of murder victims) and the two older characters, Charles-Haden Savage (Martin) and Oliver Putnam (Short), have laughable relationships with the technology of "youth" and the millennial awareness of their young friend Mabel Mora (Gomez). It's actually funny, unlike a lot of media that's produced by older generations with the supposed audience of people born after 1990 in mind.
If a newer streaming show like Squid Game deserves this list, Only Murders deserves it tenfold. It should be in the top 50 on this list.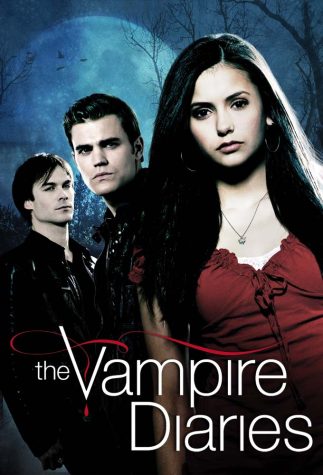 Vampire Diaries – Staff Writer Sydney Smith
If all you did for five days straight was watch Vampire Diaries, you still wouldn't finish the show. Clocking in with about 122 hours of film, with eight seasons running from 2009-2017. This show deserves a place in the top shows of all time due to the pure amount of effort put into it. The show manages to be somewhat original in its plot while still remaining entertaining. Ian Somerhalder and Paul Wesley star as vampire brothers alongside Nina Dobrev, the lead. The show spans twelve genres, which is guaranteed versatility for just about everyone.
Forget everything Twilight taught you about vampires. It's all wrong. Even if supernatural stuff isn't typically for you, think about giving the show a try. You may be confused, but never bored.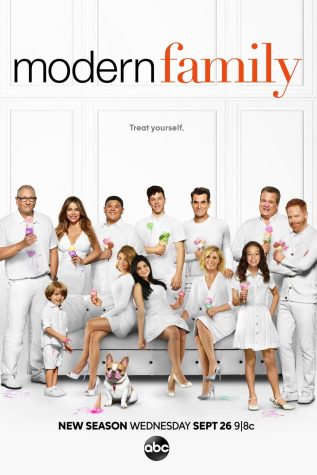 Modern Family – Staff Writer Blayne Aina
If you want to watch a show that will last you a good while Modern Family is it. Each episode isn't too long nor is it too short, with an average of 22 minutes per episode. One of the best sitcoms I've ever watched, the amount of laughter you will get from this show is amazing.
Each character in the show has their own unique personality that you may or may not relate to. Some of my favorite characters are Phil Dunphy (Ty Burell), one of the funniest personalities, with his childlike-self and the way he's so brutally honest in the funniest way. We have Luke Dunphy (Nolan Gould), the son in the Dunphy family. As a youngster he wasn't the smartest. As he grows, he gets somewhat smarter. He is always being himself and is always wanting to do something fun. He has one of the best relationships with his father I have ever seen. Last but not least we have Cameron Tucker (Eric Stonestreet). Throughout the show he has always had an outgoing personality, always finding a way to express himself, and my favorite part of him is when he and his long term boyfriend Mitchell Pritchet (Jesse Tyler Ferguson) adopted their first daughter from Vietnam.
The drama and comedy in the show is very much worth watching with friends and family, though there are some "intimate" moments in the show it's great to watch with the family.
It's almost like a comedy reality show with the way the cast the show itself, yet again it is a sitcom show, overall the mix of funny, drama, and tense scenes in the show its a well balanced show and it is a great show to watch.