4 throwback TV shows of the summer
Editor-in-Chief Carly Philpott lists some of her favorite shows to binge this summer.
It's summer. We're all drowning in free time. And when you're on a hiatus between vacations and summer camps, it's easy to get bored. Sure, you can turn to some kind of productive outlet, but why do that when you have TV?
I know that even with the trips and hikes and swimming pool visits, I still have a lot of time on my hands. Here are a few TV shows that have driven my summers the past few years.
For the sake of some semblance of brevity, I only included shows that have finished airing.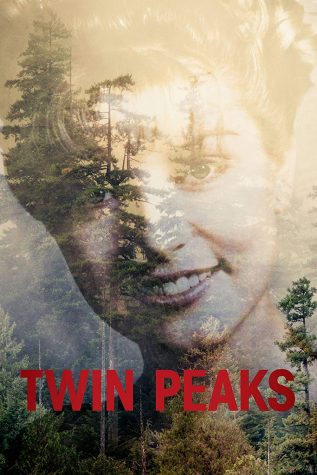 1. Twin Peaks (2 seasons, 1990-1991; one revival season in 2017)
8.8/10 (IMDb)
In the fictional town of Twin Peaks, Washington, the 17-year-old popular and well-behaved Laura Palmer (Sheryl Lee) has been brutally murdered. As the mystery of her death unfolds, so does her life, as we discover Laura wasn't as innocent as she seemed – and neither is the rest of Twin Peaks. Meanwhile, FBI Special Agent Dale Cooper (Kyle MacLachlan), sent to investigate Laura's murder, slowly realizes that this tiny town is enveloped in something supernatural.
I really don't know how to describe Twin Peaks in a way that truly does it justice. It's undoubtedly a show that not enough people know about. And throughout its constant plot twists and paranormal curves, not a single wild theory you come up with will turn out to be true, but you'll keep watching anyway.
I liken this show to a Hitchcock thriller, except with ten times the details, characters, and plot twists. It'll take you on a journey through dozens of characters until literally no one seems innocent, even the characters who are supposedly doing the right thing.
Twin Peaks had its first season in 1990 – a mid-season replacement – followed by a regular length season from 1990-1991. After that, the show was seemingly over – until the original producers, directors, and cast came together in 2017 for a reunion season. I haven't watched the reunion season, but it was critically acclaimed just as much as the original show.
Despite being the only drama on this list, Twin Peaks still has its fair share of laughs, with creator and director David Lynch throwing his characters into ridiculous situations. I watched the first two seasons in about four days because I just couldn't stop watching. Even if you do it at a slower pace, you'll be thinking only about this show until you're done.
Where to watch: Hulu, Showtime, Paramount+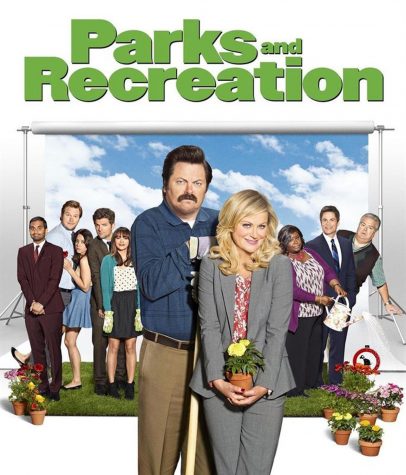 2. Parks and Recreation (7 seasons, 2009-2015)
8.6/10 (IMDb)
This show is possibly one of the most universally joyful programs out there, and yes – it's better than The Office.
Parks and Rec's true main character is Leslie Knope, a slightly eccentric but truly kindhearted parks department employee in the fictional town of Pawnee, Indiana. In reality, though, this show is an ensemble deal, because you'll fall in love with every single character and their advanced plotlines and emotional growth.
I will say this – in the earlier seasons, some of the characters can seem a tad one-dimensional. They're something of caricatures, and their stories aren't very deep. But once you get into season three or four, every single person on that show becomes something. By the end of the show, you're rooting for all of them.
Now, I understand that some people are principally against watching or liking this show because of its similarity to The Office. The truth is, the two are completely different, starting with the characters. I prefer Parks and Rec mostly because of how happy and idyllic it is.
This show basically got me through early quarantine and lockdown, and for some reason, the whole thing exudes summery vibes. Watch it.
Where to watch: Peacock, reruns also air on TV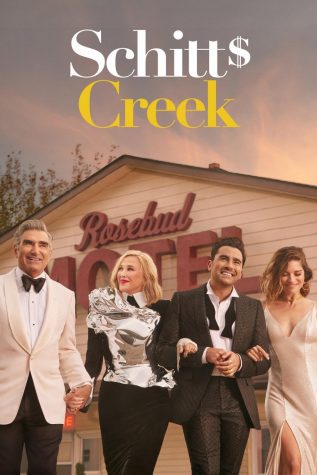 3. Schitt's Creek (6 seasons, 2015-2020)
8.5/10 (IMDb)
I used to think this show was boring. Then I watched it from the beginning.
The truth is, I don't think I've ever watched anything quite like Schitt's Creek. Maybe that's because it's Canadian, but for whatever reason, this show is unique in a very special way.
One way this show is different is because of its origins: Schitt's Creek was created by a father-son duo, Eugene and Daniel Levy, who then went on to star in it as father and son. As if to make it more of a family affair, another Levy, Sarah Levy, also played a supporting role (she's Eugene's daughter and Daniel's sister).
In and of itself, Schitt's Creek is about family and emotional growth. I don't know what the Levys were planning when they first created the show, but it ended up blossoming into a story where every member of the cast becomes someone new by the end.
The show centers on the wealthy Rose family, who lose everything after their business manager commits fraud. The government takes their house, money, cars – all except for the tiny fictional Canadian town of Schitt's Creek, Ontario, which patriarch Johnny Rose (Eugene Levy) once bought as a joke for his son, David (Daniel Levy). And so, the entire family of four is forced to move into two motel rooms in the tiny town, a total turnaround from their once-lavish lifestyle.
But as the show progresses, the Rose family is forced to reckon with how happy they had truly been before losing everything, and how the sudden change of location has actually changed their family for the better. And that is the story of Schitt's Creek: how despite it all, the Rose family can grow stronger, and how each individual person can get exponentially better.
Where to watch: Netflix, Hulu, YouTube, Amazon Prime Video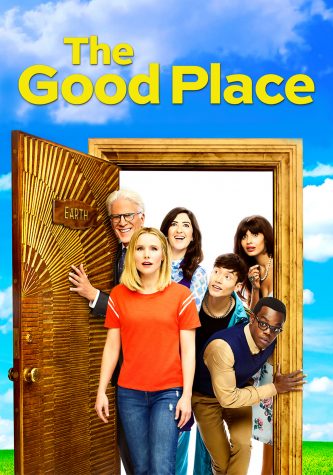 4. The Good Place (4 seasons, 2016-2020)
8.2/10 (IMDb)
It's easy to be apprehensive about a show that mashes together comedy and serious questions about ethics, but The Good Place nails every difficult topic it broaches. It first aired at a difficult and divisive point in American politics, and so it was almost necessary for the show to address some of the issues its viewers were handling in the real world.
In the beginning, The Good Place seems innocent enough: Eleanor Shellstrop (Kristen Bell) is dead, and she's been sent to the "good place": essentially an equivalent of heaven or an afterlife paradise. The premise and characters are funny; the story is compelling.
But where it really gets deep is when the show delves into ethics. See, Eleanor Shellstrop doesn't belong in the good place: somehow, her file got mixed up, and she's not actually the perfect person she seems to be. Pressured to fit in with the good people around her and keep up her angelic front, Eleanor turns toward her universe-selected soulmate, Chidi Anagonye, a deceased Senegalese professor of ethics. Together, they broach topics that are far deeper than normal television, and ask the neverending question: what do we owe to each other?
One-dimensional main characters are hard to find in this show, partly because the main cast is so small. Of the six main characters, four are human, one is a universally powerful being, and one is something of an omniscient human-cyborg. They all have real feelings, relationships, and personalities. (If you can't tell, I like when shows treat their characters like real humans.)
The show is only four seasons, but each one is packed with real stories and the kind of comedy that isn't just shallow laughs.
Where to watch: Netflix, Apple TV