WandaVision: a new reality for the MCU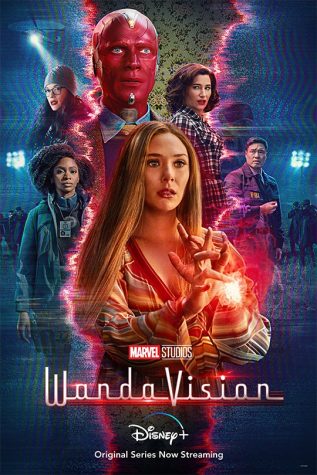 WARNING: This article contains minor spoilers for previous MCU movies and some WandaVision episodes.
I watched Avengers: Endgame (2019) in theaters three times before it hit me that I'd never see something like it again. What I'd considered to be the greatest cinematic collaboration of all time was splitting into pieces, throwing characters back into the farthest reaches of the galaxy. It was the start of a new era.
When WandaVision (2021) came along, it was something new, completely different from any other Marvel installment. For the first time in well over a year and a half, we had an addition to the Marvel Cinematic Universe, or MCU. I'll admit it: the first two episodes were a bit slow, and I wasn't sure whether they'd be up to par with other Marvel content. But after that? Pure magic.
I've spent a lot of time trying to figure out why, exactly, WandaVision has been so good. On the surface, it's full of incredible acting, incredible writing, and incredible visuals. But the reason it's so important to me goes beyond that.
The MCU is full of mini-storylines, dozens of characters with their own backgrounds and their own reasons for being heroes. Few of these characters get their own moments, and even fewer get their own movies. And so, understandably, some characters fall behind.
Wanda Maximoff (Elizabeth Olsen) was one of these characters. After she was introduced in Avengers: Age of Ultron (2014) as an enemy-turned-good, not much was known about her. She lost her twin brother, Pietro (Aaron Taylor-Johnson), onscreen, then fought alongside Captain America (Chris Evans) in Captain America: Civil War (2016), and was reintroduced next to her boyfriend, Vision (Paul Bettany), a human-robot hybrid, in Avengers: Infinity War (2018) before losing him at the end of the film. But other than some small moments that gave us limited insight into what kind of a character she truly was, we didn't see much of her and what made her, her.
It has been a general trend in the MCU, too: female superheroes, no matter how interesting, tend to get fewer minutes onscreen than their male counterparts. Black Widow (Scarlett Johansson), known in the MCU primarily by the name Natasha Romanoff, was introduced in the first-ever MCU movie, Iron Man, in 2008, but won't get a solo movie until later this year. And until Captain Marvel (2019), starring the telekinetic Carol Danvers (Brie Larson), no female MCU hero had starred in their own movie. That means that out of 16 solo hero movies in the MCU – and 23 total movies – only one has centered on a female character.
Other female heroes in the franchise such as Gamora, Mantis, and Nebula (Zoe Saldana, Pom Klementieff, and Karen Gillan – The Guardians of the Galaxy franchise), Hope van Dyne (Evangeline Lilly – Ant Man franchise), and Shuri (Letitia Wright – Black Panther – 2018) have often been sidelined or forced into supporting roles. But now, for the first time, female heroes are being recognized and represented, and WandaVision is a huge step towards inclusion.
The pioneering nature of WandaVision is extended beyond that, though: nearly everything, right down to the basic structure of the show, is completely new. Based on family sitcoms from the past eight decades or so, WandaVision takes an approach to a superhero story that is yet unseen. The very basis of a family sitcom, though, makes perfect sense, because Wanda's true goal here is finding some sense of normalcy she never got, and the experience of settling down, having children, and growing old with the last person she has, Vision.
The explanation for why the show is structured around sitcoms is even more complex – the plot revolves around Wanda's perception of her own reality, the idealized world she's created for herself. This is a person who has lost nearly everything, starting with her parents when she was just a grade-schooler. Before then, she led a sheltered life, safe in her home with her twin brother Pietro and her beloved parents, spending movie nights practicing her English and watching the Dick Van Dyke Show. But then she lost her parents and brother, and with it her happy world. And so, her image of a perfect life is engrained in the sitcoms she spent her childhood watching, which then become the reality she creates for herself and a reincarnated Vision.
As a New York Times article by James Poniewozik pointed out, part of what makes this show so different is that its script is so unlike any other Marvel film or TV show. You don't quite realize it until you are transferred back into the "real world" of the universe, where the script is as expected of Marvel: a "neutral palette" and "mathematically fixed serious-talk-to-wisecrack ratio." This isn't necessarily a bad thing, but it's a constant that's present in every MCU movie, from Spider-Man to Doctor Strange. So we're experiencing something entirely new through Wanda, which perhaps makes her reality all the more separate: it's completely different, it doesn't quite feel like Marvel – and yet it is because the characters are familiar and they're still our beloved heroes.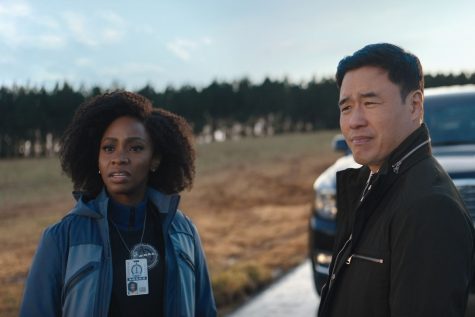 WandaVision fills in holes in what we've seen of Wanda and Vision, taking an entire episode – episode eight – and devoting it to flashbacks, images of Wanda's childhood, her journey towards the dark side, and her journey back, where she meets Vision. Her perspective makes her more human to us, and we can begin to realize how much she's endured.
Wanda's life has never been straightforward, and neither is the show itself, which takes turn after turn, navigating through countless plot twists. Where we once saw an innocent 50s-era sitcom, we begin to see an emerging villain in Wanda, until we realize that she's not the only one hurting people. The people sent to save her seem to turn against her, and her allies become the ones trying to take Vision away from her again. The neighborly character Agnes (Kathryn Hahn) is one example – she's introduced as a helpful friend next door until she begins bending Wanda's already-manipulated reality.
The details in the show are unbelievable, from details such as a missing character in children's show Yo Gabba Gabba, featured in an episode set in the 2000s, to the commercials that are set in between scenes of Wanda's sitcom. Even the title of the show is filled with details: WandaVision has a triple meaning – the pairing of Wanda and Vision, Wanda's vision of her reality, and Wanda's own television sitcom, referencing the uniquely multi-layered nature of the show.
Beyond everything, though, WandaVision comes at a time where we all need it most. After months without Marvel, months spent mostly inside and isolated, this show almost offers a sense of normalcy. It feels normal to be watching these characters, new and old, onscreen again. For most of us, the magic of seeing MCU movies in theaters is unmatchable, and it's something none of us have experienced in over a year. But now, we can achieve similar magic at home. Even though it's not in the theater, WandaVision is still undeniably magical, and the experience of returning to these characters after a far-too-long wait has been refreshing and much-needed.
The MCU is constantly evolving, bringing in new characters and saying good-bye to others. But as we close out the most influential phase of the franchise, the innovation of WandaVision is an unexpected step towards something new. And as we all sit at home, it couldn't have come at a better time.