Bobby Tarantino II: Young Sinatra is back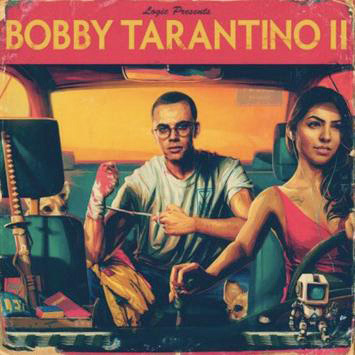 As Rick Sanchez exclaims on the intro track to Bobby Tarantino II, we are about to listen to the perfect in-between of mixtape and album Logic.
Bobby Tarantino II is the follow-up to the 2016 album Bobby Tarantino. Released by Logic on March 5, the album has been met with praise by hardcore rap fans as a return to roots.
For those who aren't familiar with Logic's past works, since his old Young Sinatra mixtapes, Logic has begun to focus more and more on political and cultural statements, especially with his most recent album Everybody with songs like "Black Spiderman" and "1-800-273-8255" (the suicide hotline).
Bobby Tarantino II goes hard. His lyrical flow is back and at the top of his game. Even unorthodox for Logic, there are a few jabs at other rappers in the game.
"Indica Badu" is the chilliest, viby-est track on the record. Featuring Wiz Khalifa whose flow is as good as prime Wiz, the song rides with a calm beat and flowing bars.
"Midnight" features one of the best beat shifts in any modern rap song, shifting from calm and moody to emotional and energetic.
It takes serious self-awareness to list yourself as a song feature, but Young Sinatra is back.
"Warm It Up" is the most true to origin Logic song in recent years. When Logic switches to Young Sinatra it's obvious something is different. His voice gets gravely and his raps get more boastful. For those who listened to
Bobby Tarantino II serves as a much needed return to form for Logic. There is no "Suicide Hotline" song, there is no "Black Spiderman" ballad, and it's okay. This is a fun album that doesn't take itself too seriously.
About the Writer
Cameron Barnard, Editor Emeritus
Cameron Barnard is a senior at Creek. This is his fourth year on the USJ staff. Cameron enjoys pop culture and writing. He plays tennis and supports the...