Verity: The Unexpected Truth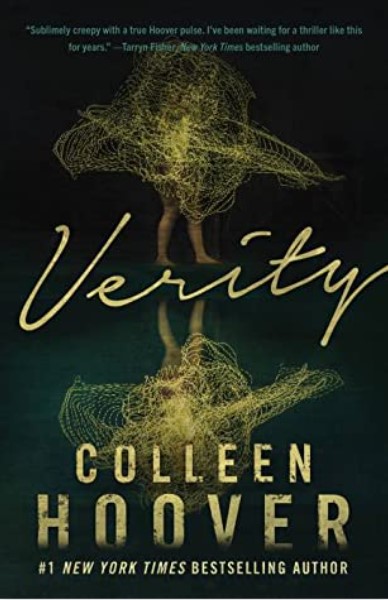 Colleen Hoover, a #1 New York Times bestselling author known for her romance novels falls deep into the thriller genre with "Verity."
Told from Lowen Ashleigh, a struggling writer in New York City, is proposed with concluding bestselling author Verity Crawford's books in her thriving sequel, who was involved in a paralyzing car crash, resulting in her incapability in completing her series.
Following Ashleigh's acceptance of the one-time offer, she must stay in the Crawford home where Verity's office houses her directives, along with Verity's husband, Jeremy Crawford, and their son. As Lowen searches through her new office, she finds an autobiography of Verity's exposing all her darkest secrets. 
The more time Lowen spends at their home, the deeper she falls in love with Jeremy. Along with the grave words found in the shady document, Lowen is challenged with the thought of exposing Verity's obscure truths. 
After reading romance paperbacks of Hoover's "November 9th" and "It Ends With Us," I fell in love with her writing style that I never had for a romance novel. As a reader who tends to lean towards genres of dystopia and thriller, Hoover has perfectly melted romance and thriller together in a way I have never seen before. 
With her excellent writing of "Verity," I hope to see more thrillers from Hoover and focus more on this genre. Every flip of a page gave me chills with its eerieness but it was a book I wasn't willing to put down.