'jeen-yuhs': Ye or Nay?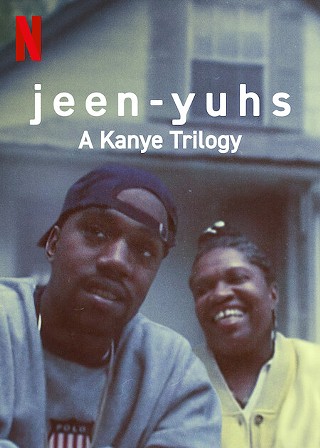 Netflix released Acts 1 and 2 of "jeen-yuhs: A Kanye Trilogy," the newest documentary of the self-proclaimed musical genius of our generation, Kanye "Ye" West, on Feb. 16. Featuring never before seen clips from the past 20 years, "jeen-yuhs" follows his journey from an up-and-coming artist to a full-time rapper, music producer, and fashion designer.
This documentary is important because of its informative tone, explaining Ye and his diligence. Great success at the beginning of his career with the album "The College Dropout," followed by exponential growth as an artist, has cemented his place in the rap and hip-hop industry.
It follows his 20-year journey in the industry, including his ups and downs, allowing the audience to gain more complete insight into his life. It also features artists like Kid Cudi and Jay-Z, who were a major part of Ye's development, making the documentary all the more personal thanks to different points of view of his journey.
Critics at the Sundance Film Festival, where the documentary premiered, commented on the clips included that brought the audience back to the charming 2006 Ye we used to know.
As a 15-year-old Ye fan, I wasn't around when he first blew up, but seeing his younger self in the trilogy contrasts to the man we are aware of today in the media. The "old Ye" was seemingly enticing and charming, and the character we see in the old clips is alluring and fascinating in his rawness.
The documentary's coverage of Ye's clear perseverance in the industry, along with his personality and determination to prove himself, will make the documentary not only informative but also heart-wrenching.