The Weeknd Has Turned Into A Casual Monday With His New Album, "Dawn FM"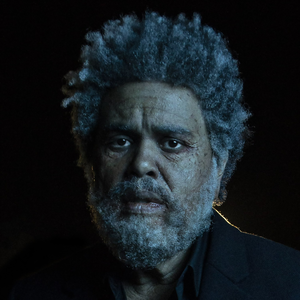 The feeling of lukewarm water on a 95-degree day is the only way I can describe "Dawn FM," The Weeknd's latest album. 
Inspired heavily by '80s techno beats, this album is meant to be a journey through the desperation and need of a young man, and his yearning for the company at 5 a.m. The Weeknd takes the listener through this journey with the same beat reused over and over again, and lackluster lyrics like: "It's like a dream what she feels with me" in "Take My Breath" and "5 a.m. my time again" in "Gasoline." 
This album was simultaneously underproduced and overproduced at the same time, as the same four-count beat is used for each song, and the notes of the melody never change. Although this continuity may feel like comfort to some, to me it felt dull, and I found myself tapping my foot out of boredom. 
The overproduction comes in with vocals, with this album making it rare for The Weeknd to sound like he does in his other songs. It ranges from painfully high notes to speaking to elongated vowels. It is understandable that an artist as established as The Weeknd, who has five #1 hits and 85,138,028 monthly listeners on Spotify, would want to experiment with their brand and branch out into other genres, but this push into experimental sound ultimately fell short.
There is a distinct reason that The Weeknd has built himself into a staple in any playlist, and that is because of consistency and beautiful melodies. "Die for You" is a classic song that resembles what I most like about The Weekend, which is a suave voice and beautiful chorus. Despite themes of desperation being present, there is an underlying theme of devotion as well, something going beyond the pure lust described in this album. 
However, it wasn't all bad. The transition between "How Do I Make You Love Me?" and "Take My Breath" was seamless, with the songs quite literally weaving into each other. The album has a plotline that can be followed fairly easily, with Dawn FM being pitched as a radio station in purgatory, and a cult-like voice pushing the narrative that the media is repetitive and toxic, even in music.
 That could serve as an explanation for why the songs all sound the same, much like what is played on the radio now. However, it is doubtful that an artist would sacrifice a full 51 minutes of discography to prove such an already obvious point.
This album is made for teenagers who believe that they were born in the wrong decade, and if that is you, then go back to that decade, and take this album with you.