Creek students confounded by 5th schedule change
Despite whispers of disagreement with the new model, students explain why they prefer this model.
There's been a lot of mixed feelings about Creek's new hybrid model. The new schedule has made school less complicated for some. It's easier to do homework and keep track of assignments. For others, the ever-changing schedules are a lot harder to keep straight. 
"The inconsistency is the biggest killer and has been really hard on my mental health," senior Kosta Stathopulos said.
But for most students, the new schedule has actually been helpful; according to a USJ survey of 113 students, 66% of students prefer the new hybrid schedule over last semesters', and 78% prefer it to the full remote schedule.
"I stay up late most nights to finish work, and having one day on, one day off of school has allowed me to keep that schedule without getting exhausted," junior Leah Abrahamsson said. "I do think this schedule is more efficient because instead of having classwork, homework, and remote work, we only have homework. Everything feels more streamlined," she said. 
"I actually prefer this schedule over our remote and the previous hybrid mode," junior Nicole Wang said.
The new schedule has made it especially easier for students who have had to navigate between Creek and CCIC. "I'm super excited to soon get to go to CCIC more during the week and not have to feel so stressed about logging into class online and lose track of assignments," senior Nathan Leverette wrote.
Unlike the hybrid schedule, many students dislike the Monday schedule. 
 "I think the days in between our in person days are a very nice break for most of us and time to get stuff done, but I think the Monday remote learning is inconvenient and disliked about a lot of us," Wang said.
A lot of students have their normal lunch periods later in the day, and many find it hard to remember what order their periods are in. Even though it isn't the same as the full remote schedule, students find it hard to stay online all day. Sitting in front of a computer for the whole day is extremely tiring, especially if your lunch period is much later in the day. Thankfully, the recent change to the Monday schedule has a 26 minute break in the middle.
One of the benefits of this new schedule is that students are able to see their friends and teachers in person. "I have seen dramatic changes in my mental state and mood without seeing my friends and just other human beings," Wang said. "Seeing my friends in person occasionally is definitely much better than seeing them through a screen."
Abrahamsson, too, enjoys seeing her friends in person. "I feel more connected to my friends and classmates now than I did last semester."
"Besides the Mondays, I think it's better this way with the day in between for us to do other work and possibly give ourselves a mental break," she said. "The full remote learning schedule was honestly exhausting, not only because we have to go on everyday but because my eyes would be physically exhausted from staring at a screen for so many consecutive hours. Also just being unable to interact with actual human beings made it something I definitely did not look forward to."
This is a common opinion among students. Nobody likes not being able to see their friends, and its a lot easier to ask questions in person. It's a lot harder to stay motivated if you're doing schoolwork at home all the time, and it's easy to get distracted and slack off. 
"Doing school work at school has not been a problem because I definitely focus more in person but doing school work at home has been a hassle," says Wang. "Just finding the motivation to do everything has been hard for me personally and making sure I prioritize and get things done in the comfort of my home and with the temptation of my devices."
Overall, it seems like the new schedule has been beneficial to almost everyone. Many students agree that while it has faults, it's much better than last semester's schedule.
"It's been rough, but I think with this schedule we can hopefully only get better and better from here, moving more and more in person from this point forward," said sophomore Sequoyah Matibag.
About the Contributors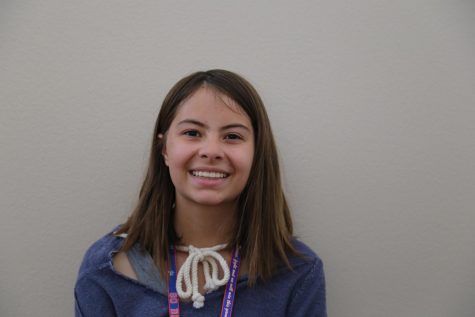 Lydia Foster, Staff Writer
My name is Lydia, I'm a sophomore at Creek and this is my second year writing for the USJ. I spend...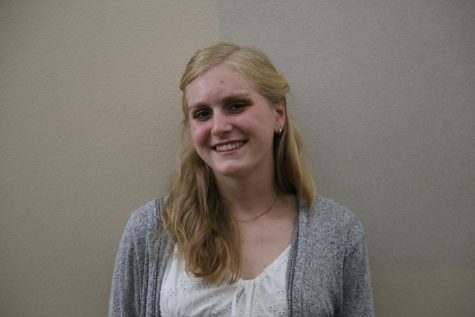 Madison Seckman, Design Editor
Hello! I am the Design Editor and a senior. This is my third year with the USJ and second as an editor,...