Principal Silva turns forty
January 30th marked Principal Silva's 40th birthday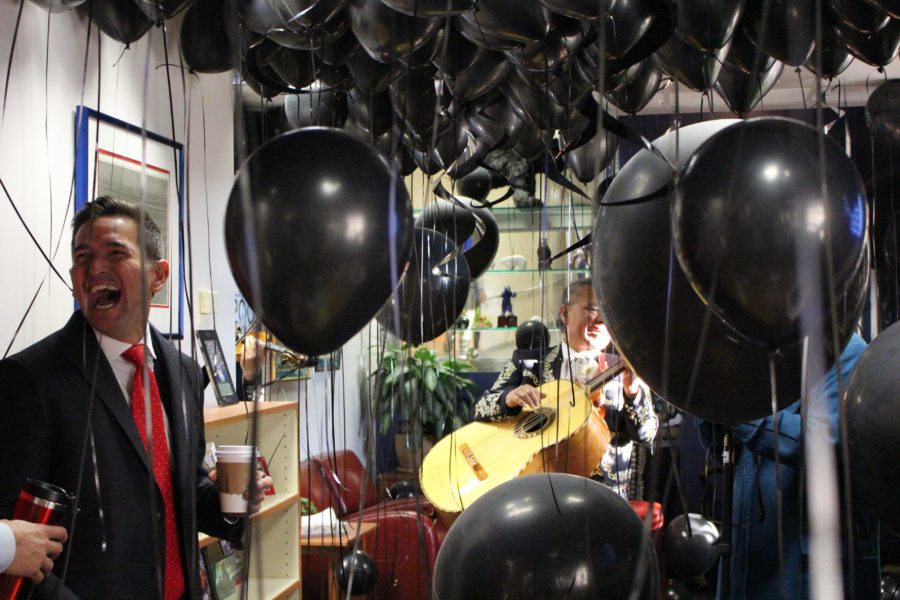 On January 30, 2017, Principal Silva turned forty years old. Cherry Creek High School celebrated the day with a mariachi band, marching band, Meisters, and seniors singing in the quad.
The day began with Principal Silva's arrival at 9:30am. His parking spot was decorated and crowded with students and staff eager to celebrate.
"[Silva] is an awesome man and an awesome principal, and for the whole student body to get together and celebrate his birthday like this, his big four-oh, is awesome," said Fesé Elango, the Student Body President.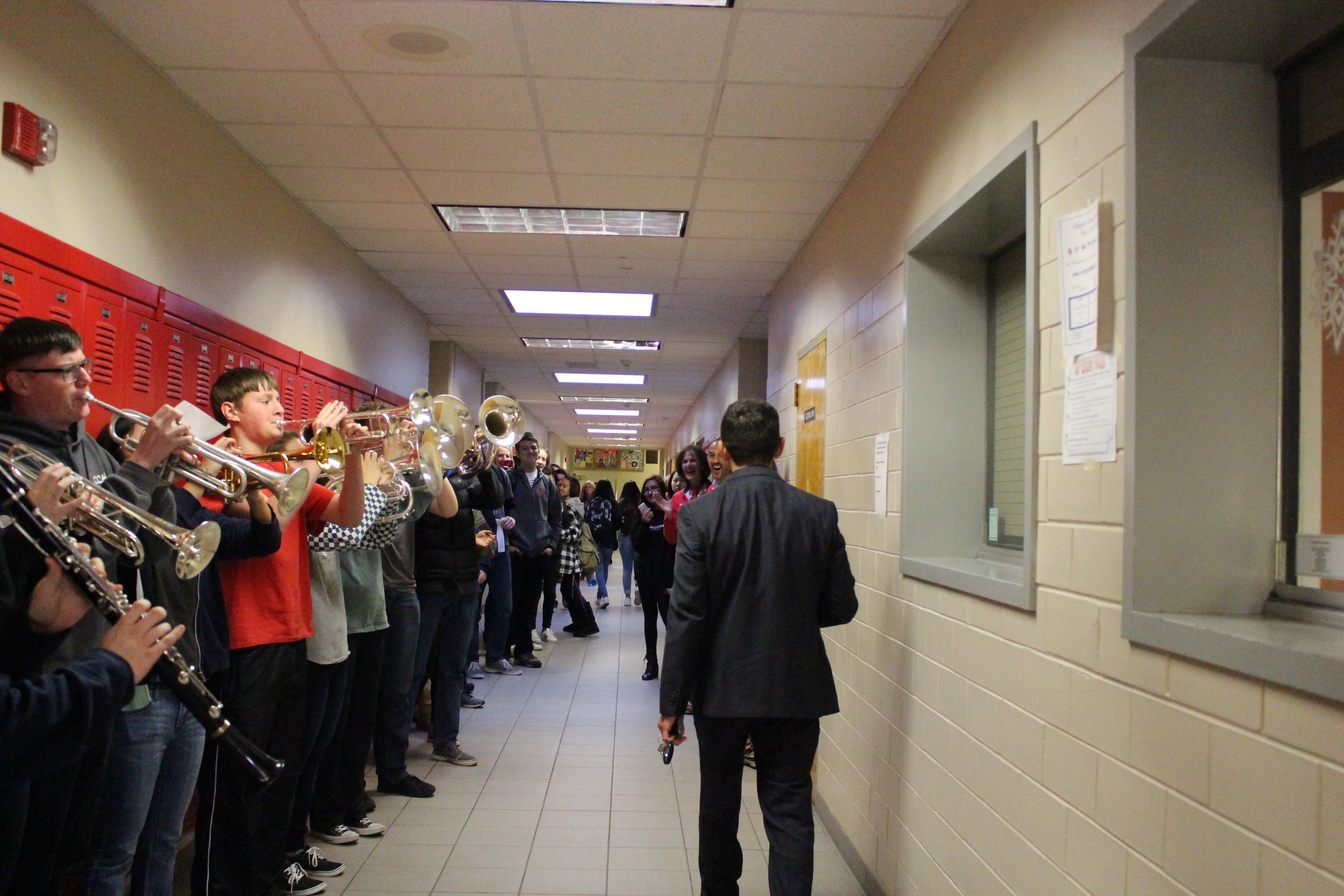 The marching band lined the hallway and played as Mr. Silva walked to his office. The office was filled with balloons and a mariachi band hired to follow him around for the morning. Principal Silva, who taught Spanish at Creek, used to play mariachi music for his students.
"I have never seen a more random assortment of students dancing to mariachi band. The only word I can use to describe it is 'extra', and I don't think any person deserves 'extra' more than Silva," said Elango.
Childhood photos of Mr. Silva played on the television monitors throughout the school. Students stopped to watch the mariachi band during passing periods.
Dr. Krista Keogh, Creek's Activities Director, eventually led Mr. Silva to the quad during fifth period where he was met with the mannequin challenge, music, and the senior class. Meisters then serenaded Silva in the art hallway.
Teachers and students were encouraged to dress as Principal Silva would: in a suit and tie.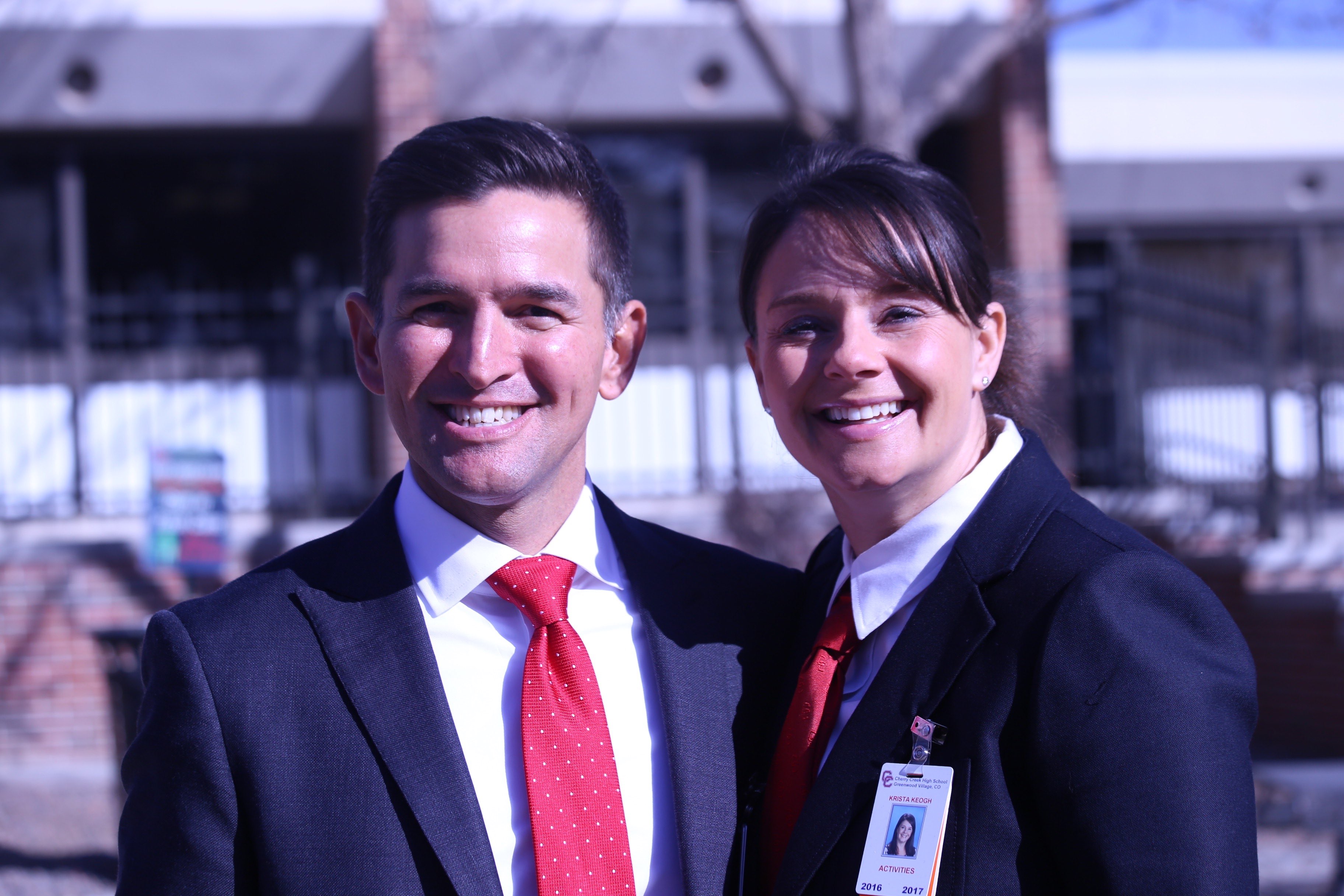 Principal Silva is revered at Cherry Creek High School as a model of kindness, humility, and friendliness.
Dr. Keogh said, "Part of the reason why a day like today goes off as well as it does is because we love working for Mr. Silva, and I think the kids love having him as their principal, and we all feel very valued here… It was a fun way for us to tell him thank you for how special he makes all of us feel for being a part of the community."
About the Contributor
Cameron Barnard, Editor Emeritus
Cameron Barnard is a senior at Creek. This is his fourth year on the USJ staff. Cameron enjoys pop culture and writing. He plays tennis and supports the...