The Revival of LEGOs
Starry Night: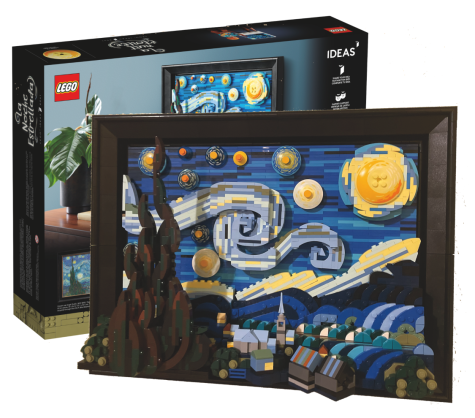 For my 17th birthday, I got a LEGO set. I remember when my brother and I would sit on the floor and build Ninjago sets for hours and hours, and though it's been years since I've even touched a LEGO, building the Starry Night LEGO was a welcome nostalgic experience. The intricacy of this set makes it obvious that it was crafted by someone with genuine love for Starry Night and the tiny plastic blocks that make up beloved childhood memories. You don't have to be an avid painter or Van Gogh fan to enjoy this set.
–News Editor Amanda Castillo-Lopez
Hogwarts Castle: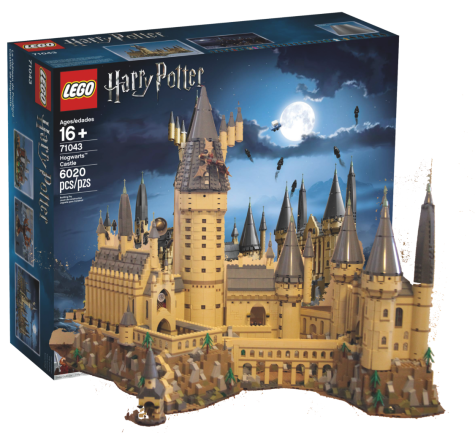 Throughout my life, I've probably placed upwards of 200,000 LEGO pieces. I've experienced hundreds of missing pieces, broken fingernails, and broken sets.. But more importantly, I've also experienced the feeling of contentment and pride, once I get the chance to stand back and take a good look at my handiwork. I've collected Harry Potter sets for a long time. I've built the Hogwarts Express, I've even collected the now-discontinued minifigures that would be a headache to get nowadays. But none of them remotely compare to the majesty and colossal quality of Hogwarts. The LEGO Hogwarts set is a majestic masterpiece that has dozens of references to the series and will appeal to every single Harry Potter fan.
The minifigures aren't actually normal size, instead they are scaled down to make the castle as a whole seem much bigger and better. The Great Hall has stained glass windows that shine colorfully and brilliantly with just a little bit of light. When the set is complete, you get immense satisfaction, seeing every single one of the 6,020 pieces in front of you, coming together to create one of LEGO's greatest sets of all time.
-Assistant News Editor Peter Philpott
Fender Guitar: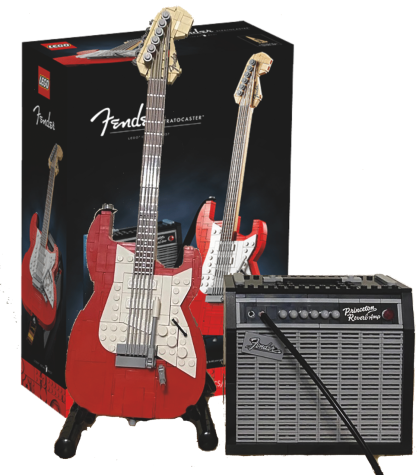 As a LEGO enthusiast, l've spent hours working on countless sets, and by far my favorite has been the Fender Guitar. It has many intricate details that really brought the set to life. This set features small fender stickers designated for the amplifier and the strings connected to the guitar. I'm a big fan of music no matter the genre and have always wanted to learn guitar so having the opportunity to build one, even if it's LEGO, was exceptionally fun.
-Web Editor Izzy Krauss