Jeff Bridich has been destroying the Rockies from the inside for years. It's time to fire him.
Note: General Manager Jeff Bridich officially resigned from the Rockies in April.
Growing up, Rockies shortstop Troy Tulowitzki was my favorite baseball player. It was because of him that I played shortstop for three seasons even though I was absolute trash at it. I had his jersey, and the first thing I remember from going to a Rockies game was his walkup chant. I'm pretty sure Tulowitzki was what got me into baseball.
In October 2014, the Rockies promoted Jeff Bridich to general manager to succeed the previous GM, Dan O'Dowd. Less than a year later, Bridich traded Tulowitzki away to the Toronto Blue Jays. Then-manager Walt Weiss had to pull Tulowitzki from a game in the ninth inning, replacing him with Daniel Descalso and leaving him in tears in the dugout.
That day, Bridich not only traded away his star player, but he also alienated him, effectively beginning the process of destroying the team from the inside.
This was devastating to me, but it wasn't the end. Bridich would go on to make mistake after mistake, repeating the same Tulowitzki failure more than once and consistently failing to recognize how a good team is built.
Three years later, Bridich was on the rocks with another star Rockies player; this time, it was third baseman Nolan Arenado, one of the most promising players the team had ever had. Arenado felt he had been mistreated by Bridich, but somehow, the team managed to get him to sign an eight-year contract with the Rockies. After three years, he would be able to opt out if he wanted and become a free agent, or he could stay the following five seasons. The most important part of the contract, though, was that Arenado couldn't be traded without his consent.
Arenado didn't want to be traded unwillingly, but he also wanted to win. The Rockies were winning, but barely. They made the Wild Card game a couple years in a row, and even advanced to the National League Divisional Series in 2018. But in 2019 and 2020, the Rockies started off promising and then slowly descended to the bottom of the MLB. They were awful. And that was not the team Arenado wanted to play for.
It was almost a given that Arenado would leave the team at his three-year opt-out. So, rather than getting nothing in return for the loss, the Rockies would need to trade away Arenado either last season or this season, to a team where they could get a replacement star in return. It made sense. 
It shouldn't have come to that, but it made sense.
Jeff Bridich chose to trade his third baseman away to the St. Louis Cardinals, one of the teams that had been angling for Arenado for years. But the trade was an utter failure because the Rockies got essentially nothing on their end of the deal.
Bridich is famously arrogant and difficult to work with. According to a Fort Morgan Times article, he often approaches situations with an arrogance that evidently comes from a superiority complex (Bridich went to Harvard – does that have something to do with it?). Along with Rockies owner Dick Monfort, he's managed to burn bridges and eliminate all connections to other MLB teams, making it harder for the Rockies to get an adequate end of any deal. This can be repeatedly seen in trades and free agent contracts of the past few years.
In 2015, all the Rockies got in return for Tulowitzki was a handful of minor league pitchers, all of whom have now left the team, and José Reyes, who ended up being one of the worst Rockies shortstops in a decade and a half and who was effectively shunned from the MLB after it was discovered that he was abusing his wife.
And five and a half years later, all they got in return for Nolan Arenado was five relatively unpromising prospects and a loss of $50 million.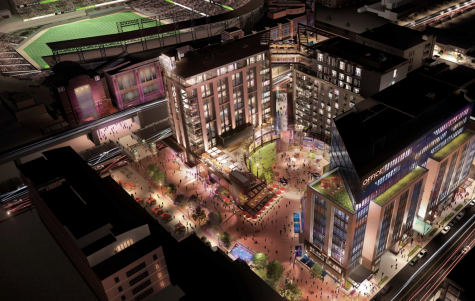 It's the exact same failure that was the Tulowitzki trade. 
Bridich has consistently made the same repetitive mistakes over and over. The similarly failed trades of Tulowitzki and Arenado are just one example.
Bridich doesn't seem to understand the importance of strengthening team chemistry. He fails to recognize that to make a good team, you need really good ballplayers and really good team players, guys who keep the morale high.
In the past several years, the Rockies have failed to re-sign their most core team players in almost every off season. Almost all of these players have then gone on to have extraordinarily successful seasons with other teams.
In 2018, the Rockies let second baseman and free agent DJ LeMahieu go to the New York Yankees. LeMahieu has had two outstanding seasons with the Yankees since, and was paid the exact same salary as another relatively useless player the Rockies picked up, Daniel Murphy.
Outfielder Gerardo Parra was famous for being the most upbeat player on the team. He won the World Series with the Washington Nationals the exact same season that he was dropped by Bridich. 
Outfielder Carlos Gonzalez had played with the Rockies for nearly a decade when Bridich chose to not re-sign him. He was beloved by fans, who called him CarGo, and by his teammates. He fell down to the minor leagues after being dropped from the Rockies. 
Even in this offseason, the Rockies have managed to rid themselves of yet another team player, this time catcher Tony Wolters.
Getting rid of the stars of the team, like Arenado and Tulowitzki, and the team players, like Parra and LeMahieu, have been some of the Rockies' biggest mistakes.
General Manager Jeff Bridich says we can blame him for the Rockies' failures and for the Arenado trade. But, as a Denver7 sports caster said on Twitter, what good is blame without consequences? It's hard to accept this trade as the fate of the Rockies when it's clear that the team's management cares far less than the actual fans. It's as if they see the team as a business dealing only, and not a sports team that wants to win.
In press conferences, Rockies owner Dick Monfort said that Arenado wanted to leave the team. It's clear that this trade was inevitable; it had been building for a while. But it's entirely the fault of Bridich that it happened. He managed to alienate and anger Arenado, and Arenado isn't the first. He almost certainly won't be the last.
All of these mistakes fall solely on Bridich's shoulders. He is at fault for alienating his players, and for slowly destroying the team's chemistry and its chances at ever winning anything substantial.
Bridich's career has been one failure after another. His time is up.