Bruins' baseball shuts out Mullen twice in one week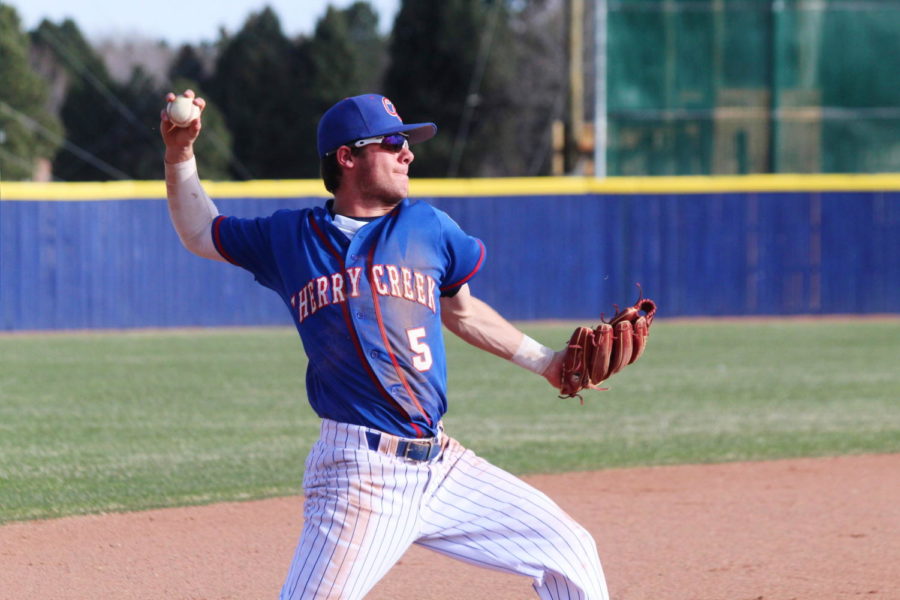 After crushing the Mustangs 23-9 on Tuesday Apr. 2, the No. 1 Bruins took the win again this Thursday ending at a close 8-7.
Despite Mullen coming out strong and leading through the first 6 innings, the Bruins came back in a nail-biter with two runs in the 7th. 
Junior Ben Perla felt that after gaining momentum, the team really began to synergize.
"We started moving runners over and executing our small ball game and then everything started going our way," Perla said.
Assistant coach Mark Goldsberry is proud of the teams close comeback.
"We did a really good job of being resilient after falling behind and being strong enough to come back and win it in the final inning," he said.
Goldsberry believes the season is looking bright as the team is currently placed at No. 1 in the Centennial League.
"We're looking forward to league play as we stand at 2-0 and we head to Grandview this for a big, big game."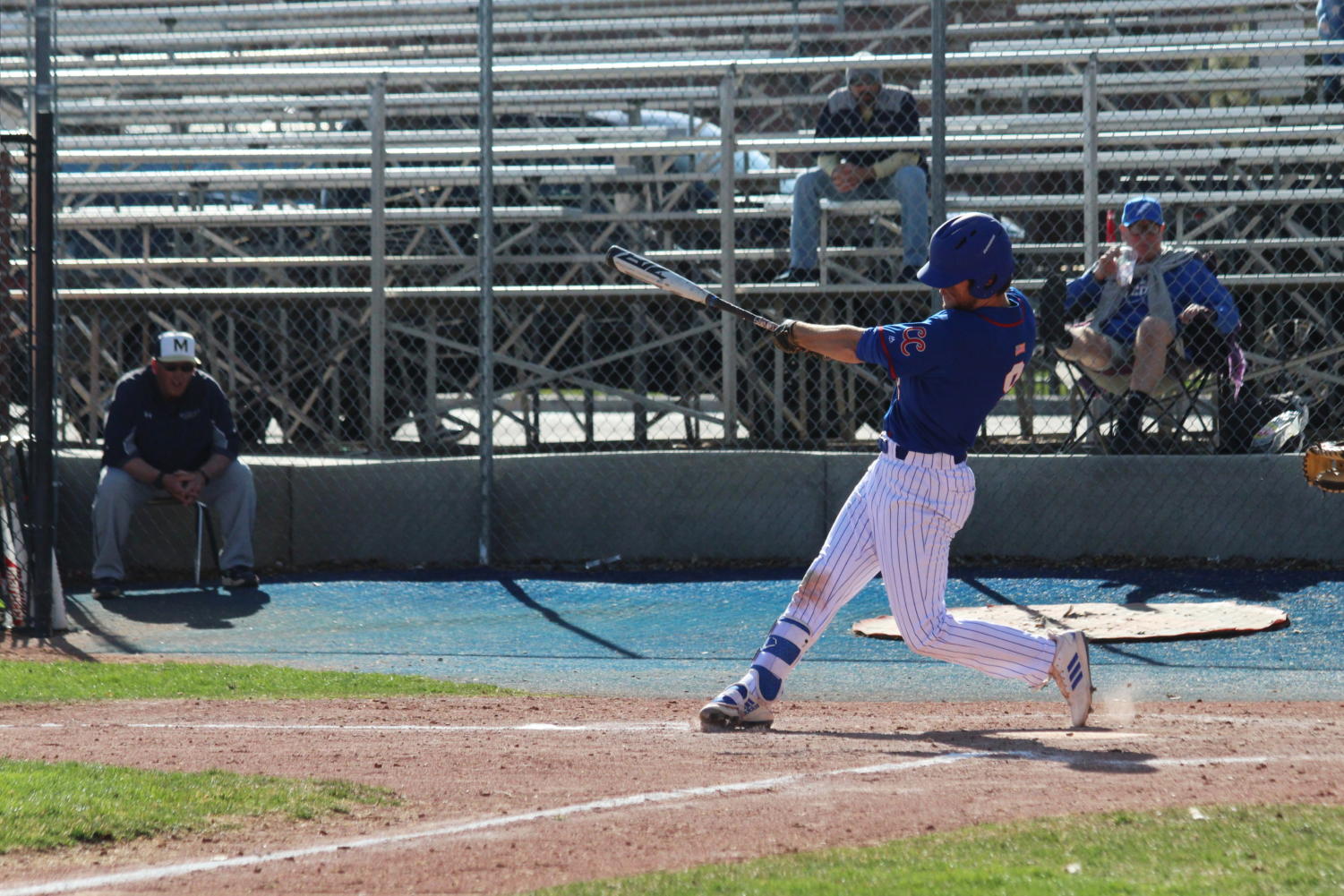 ---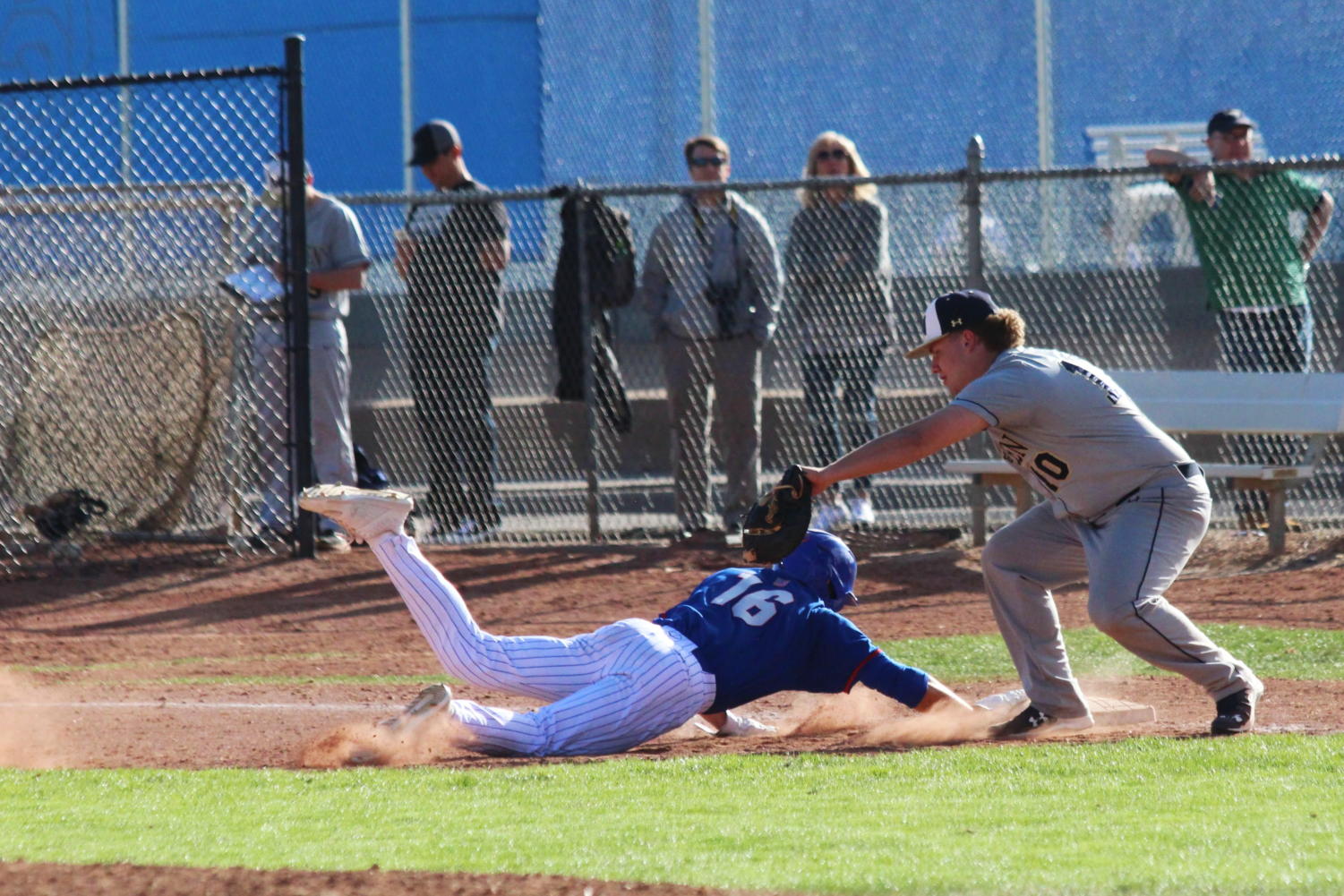 About the Contributor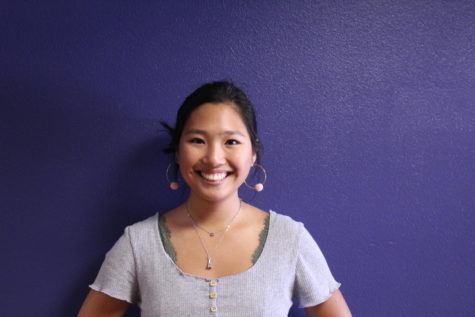 Gracie Lordi, Editor Emeritus
Gracie served as the editor-in-chief from 2018-2020 and the news editor from 2017-2018. She loves journalism, photography, travel, and good food.