Creek responds to suicides by speaking out
Friday Apr. 5 – The air was heavy with unease as over 3,500 Bruins filed into the Stutler Bowl. Chaotic with laughs and hushed conversation, they held their breath as Girls' 21 and the Troubadours collected onto the risers centered in front of the crowd.
The crowd silenced and the first note of "I'll Make the Difference" pierced through the stadium.
Just 20 minutes earlier, about 300 students marched from the quad to E Union Ave. filling up the width of the street. At the center of the crowd, stood students representing the Jack Strong Distribution Group armed with posters and loud speakers.
Junior Aidan Allis participated in both the walk-out and the assembly.
"They're separate, but united in the same goal of creating connection in our community," he said.
Both on Union and in the Stutler Bowl, students poured out their hearts telling stories, sharing experiences, and speaking out. In the name of mental health awareness and a call-to-action, students banded together and spoke their minds.
"The students that went up there and spoke out about their challenges was so brave of them to do," senior Julie Stuckey said. "It was very inspiring as well, making it known to all of Creek that that they are not alone with their struggles."
"There were a lot more people than I expected telling their stories," freshman Braden Olmsted said. "It was a positive message. I understand what that feels like."
Principal Ryan Silva believes that the student perspectives were key and it was much more impactful to not just here administrative voices.
"What ended up being a highlight is that the student voices were so much a part of that assembly," Silva said. "That made me nervous though, too, because some of those kids were sharing very personal things."
Friday was a rare day in Creek history, something most teachers and students have experienced before. The second one in the past two weeks. On Mar. 29, Creek took a mental-health day. Suspending regular curriculum, faculty and staff encouraged students to visit counselors and catch up on work.
"I think the assembly will help people," junior Terrance Kelley II said. "It's just the beginning. I think that was the first step."
Many students believe that just listening isn't going to change anything.
"I felt it was a good start, but I can't say anything until there is something actually done or until I see a difference," senior Adrian Robenson said.
Students appreciated the effort but believe it was long awaited and only resulted from the extreme measure of losing our peers.
"No one really payed attention, but as soon as we lost them, everyone started caring. It was a little too late. There should have been more awareness for it before, but the cause was good, and I'm glad we supported them," Robenson said.
Junior David Sobernheim agrees and believes assembly was poorly timed.
"It should have been done a long time ago. I don't think we needed a whole assembly, it kind of felt forced," Sobernheim said.
Expecting mixed reactions, Silva took careful consideration of how to proceed after the recent suicides.
"It was definitely a risk because it's a sensitive topic and I didn't know how student were going to respond," Silva said.
As well as student testimonials, the assembly included activities aimed at portraying a sense of unity.
"I did like the standing up activity," Robenson said. "That was very eye-opening because it made people see they weren't they only people going through a struggle."
The mixed feelings were mutual among students. Although there was a raw sadness, there was also a sense of clarity.
"This week has been kind of emotional to a lot of people and the assembly might have brought up some feelings about [suicide], but I think [the assembly] did more good than it did more bad," junior Vida Elekovic said.
Junior Nathan Harris believes that sitting down and tackling tough topics has been helpful.
"I feel like the assembly brought up a lot of these issues, and made everyone feel a little better," he said.
The assembly was put together not only by Silva and Activities Director Dr. Krista Keogh, but also a group of students that personally reached out to Silva.
"I asked them, 'What do we need?' And they told me, and then we did it," he said.
"For me, I just felt like I needed to do something. Suicide has grown and that's a scary thing," Allis said. "Especially for kids in our generation, it's very prevalent, and that's terrifying."
About the Writer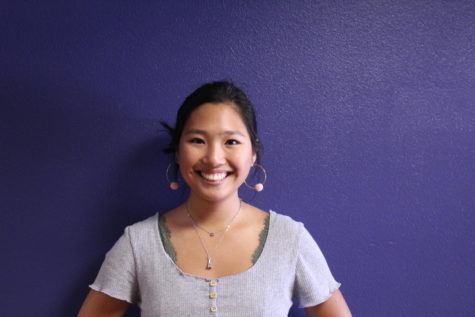 Gracie Lordi, Editor Emeritus
Gracie served as the editor-in-chief from 2018-2020 and the news editor from 2017-2018. She loves journalism, photography, travel, and good food.