Hockey adds to their perfect season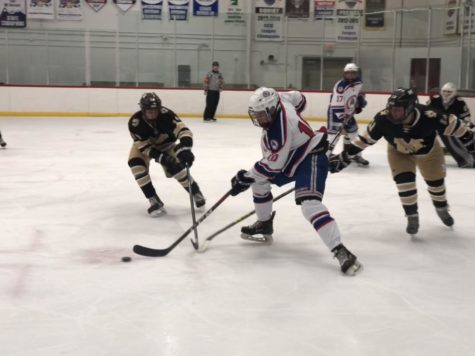 The Cherry Creek Bruins CHSAA varsity club hockey team added on to their perfect record with their fourth straight win this season.
The Varsity team faced off against the Monarch High School Coyotes club hockey team. This game against the Coyotes was a test of the now experienced Bruins' skills. The Bruins did not disappoint as they kept the game tied 2-2 with goals by forwards Nicholas Hoppe and Hunter Fieweger. Hunter Fieweger had an impressive 2nd goal in the beginning of the 2nd period making the score 3-2 and the Coyotes were unable to respond with a goal of their own
The third period was very competitive as both teams attempted to put the game away, but the defence did not let up as the whole period was scoreless until the last minute. The Coyotes attempted to tie the game up by putting an extra attacker out on the rink but in order to do this, they had to take out the Goalie. In the last couple seconds, forward Jacob Tudan got an opening and shot the puck right into the empty net, making the score 4-2 with just 4 seconds left.  
The team was pretty young last year and now Head Coach Jeff Mielnicki thinks that the players are more seasoned now and he hopes this will be a good season "We had a pretty young team last year, now those kids are seasoned, so expectations are higher for this season," he said.  "We have quite a few Juniors on this roster and a couple of good young sophomores, so we're looking forward for a good season."
The team hopes to continue this win streak with their Friday Dec. 14 home game at 7:50 P.M. against Mountain Vista at the Family Sports Center Ice Rink and then another home game on Sat Dec. 15 at 3:10 P.M. against Monarch
About the Writer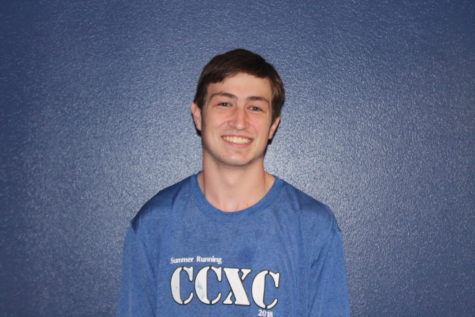 Cole Paterson, A&E Editor
Cole wrote for the USJ last year and really enjoyed how he can get the news out to the students of Creek. He also loves to run Cross Country and Track...