Fast and fluid new game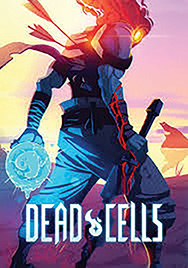 Hang on for a minute...we're trying to find some more stories you might like.
For those of you with 0 time on your hands or have no cares to give about a video game review, here's the short version. Do you like any three of the following: rogue-like games, Indie games, single-player games, the Castlevania franchise, or platformers? Then here's your next buy, and it's an early access game with more content than No Man's Sky for 40 dollars less.
In depth, this game is a pixel-graphic, rogue-like, hack and slash game with heavy elements taken from other popular video games of its genre, such as Dark Souls, Nuclear Throne, and The Binding of Isaac.
The premise of the game is that you're a knight, fighting through multiple thoroughly developed stages with your randomly generated equipment in an effort to find and defeat the final boss. Sounds bland right? Well to be honest the story is not the game's strong suit, but the rest of this game more than makes up for the current missing story.
There are currently around 15 stages with 3 bosses, but there are plenty of generated places to explore within the stages and loads of interesting enemies that will keep you coming back.
Due to the difficulty of the game, every time you discover a new stage it will give you a sense of accomplishment only known to be in these kinds of difficult games, and it'll keep you playing just to find the next stage and the next new enemies.
For pixelated graphics the biomes look beautiful and interesting. As far as 2-D video games go and are only improved upon by the music.
Specifically, the musical scores in some of the final stages and in the boss fights are excellently composed for a small developer. When you start the stage, The Slumbering Sanctuary, the music is modest and unassuming, but as soon as you activate a switch special to that stage, the music ramps up instantaneously, and you know you're in for a world of hurt.
The last two stages both have excellent soundtracks as well. The first starts with a calm ticking motion, that gets more and more intricate and harmonic as you play the stage. The final boss music is perfect for the enemy, and the harmonic progression are simple yet intriguing.
But the trademark element of this Indie game occurs in the area between the stages. After you find your way to a new stage, you meet the Collector who will take your Cells, which you periodically get from killing monsters, in exchange for unlocking new weapons and abilities.
True to this game genre's fashion, if you die before you reach a new stage, which will happen a lot, all your collected Cells and weapon diagrams will be lost and you'll start again at the first stage.
This seems harsh, but it only adds to the frantic near death gameplay and bursts of adrenaline every time you barely scrape by a stage.
If you do die, it never seems like a detriment; it's easy to start again and make up your lost Cells.
One con in this area is that weapon diagrams drop so infrequently it takes a long time to find one again and survive until the next stage.
A golden accomplishment in this game is the combat. As I've said before its fast and fluid, requiring a mixture of precise dodging and striking to successfully weave between enemy attacks and deal any damage at all. It takes a while to get used to, but before long you'll be jumping off walls, crashing through floors, and rolling past numerous enemies.
The weapons and abilities are also all interesting and fun to use. They classify into 3 different colors, green, red, and purple. As you play you will find scrolls of power that can be used to upgrade one of the 3 different colors for the rest of your run, across all equipment of that color. Nearly all weapons are viable if used correctly and can be used reliably throughout all stages of the game, but an issue the game faces currently is that, in my 35 hrs of playing, large weapons are nearly always weaker compared to the faster weapons and a shield is practically required to beat the final boss.
It's almost as if the developer is forcing the players to play a specific way, but with the backlash from the community, I'm sure it'll be fixed in the future.
Like I said before, the game is anything but easy. I've only beaten the final boss once and I've only ever been to the room twice. Even with all this, I've always managed to eventually beat a stage and continue on if I have a good build and play it smart. After you defeat the boss you gain a Boss Cell, which can be used to further increase the difficulty of the game.
Overall, this early access title has a plethora of content explore and as its release date quickly approaches this game is shocking from such a small developer. Although the game's story and minor annoying game play mechanics are issues, both never pull away from the feel of the game, and are being worked on consistently by the creators.
So if you're looking for a 20 dollar buy, be sure to pick this up before its price goes up upon its release.