Football loses to EHS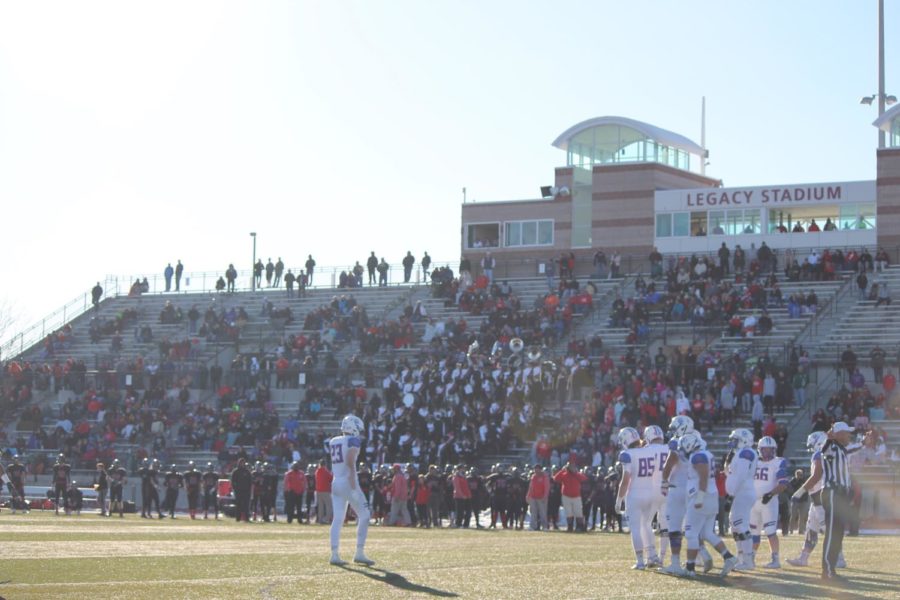 After a close first half, the Eaglecrest Raptors scored three touchdowns to bury and beat the Bruins in the state quarterfinals, ending the Bruin's 2017 season.
The Bruins held close in the first half, only allowing the Raptors to get a six-point lead.
The Raptors then took the game away in the second half through a series of interceptions and turnovers.
"We turned the ball over too many times. If you lose a turnover battle, it's pretty much certain that you are going to lose," starting quarterback Alex Padilla said.
They also struggled to throw the ball, repeatedly struggling to get a first down.
"I think we just shot ourselves in the foot a couple of times. Penalties getting us back in the sticks that obviously we have to throw and they know that's coming," Padilla said.
Despite the loss, the team made it to the state quarterfinals, making them one of the eight best teams in the state.
"It's a great season," Defensive Coordinator Tom Doherty said. "Anytime you make it to the quarterfinals and are 9 and 3, you should be proud of it."
The Bruins played and beat Ralston Valley High School 34-21 in the first round of the playoffs after a hard-fought game.
The Bruins finished the season with a record of 9-3 and are ranked 13th in the state.
For now the team is left with the loss.
"It's going to hurt for awhile but, you know, we will be ready for next season, and we will make a good run next season," Padilla said.
The Eaglecrest Raptors will play the Pomona Panthers for the 5A state title at Mile High Stadium. Eaglecrest is currently undefeated and hasn't played in or won the state title since 1993.
About the Contributor
Cameron Barnard, Editor Emeritus
Cameron Barnard is a senior at Creek. This is his fourth year on the USJ staff. Cameron enjoys pop culture and writing. He plays tennis and supports the...