Field hockey coach holds illegal practice on a Sunday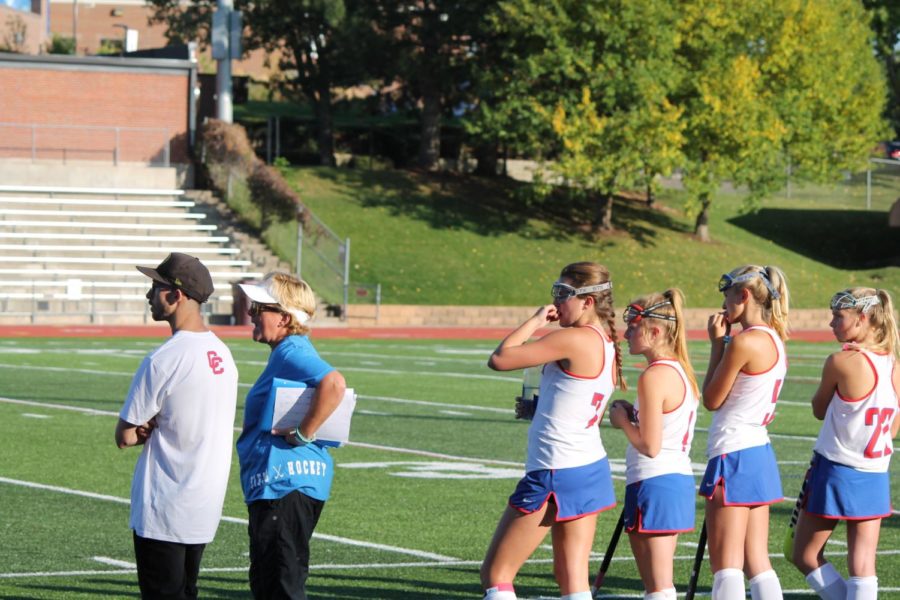 The varsity field hockey team was put on restriction by CHSAA due to the coaches holding a mandatory player practice on a Sunday.
CHSAA rules require that there be no contact between players and coaches on Sunday in order to have a break once a week.
After receiving several notices from parents, Athletic Director Jason Wilkins self-reported the team to CHSAA, who then put the team on restricted status. This is the first time a Cherry Creek sports team has been put on restriction by CHSAA.
"There were obviously a lot of meetings, a lot of work, a lot of time invested to not only figure out what actually took place, what's going to happen, what our next steps are," Wilkins said. "Those are all things that you are not necessarily counting on in my role because we have never been on restriction."
Jenny Hilyard, the JV coach, and Baily Zerr, the girls' lacrosse coach, replaced the coaches who were suspended per CHSAA rules. The previous coaches are no longer employed by the school.
The team was also temporarily barred from the playoffs until the school submitted a petition of grievances. CHSAA has since okayed the petition and allowed the team to play in the playoffs.
"I also think that our girl student athletes didn't do anything wrong, therefore I think CHSAA will hopefully recognize that and not punish them for something when they did not do anything wrong," Wilkins said.
This violation occurred in the middle of the team's season.
"I think it's a difficult situation for the student athletes," Wilkins said. "And to have this go on in the middle of the year, particularly seniors, to have our coaches no longer with us, that's tough for anyone to have to handle or go through. I don't think that's fair or right for them, the student athletes, to deal with that, but unfortunately that's how the situation presented itself."
The team has continued to play well through the turmoil. Currently on a three-game win streak where they most recently upset Kent Denver, the team sits with eight wins, four losses, and a tie, while also holding the sixth spot overall in the league.
The team is currently slated to make the playoffs.
The semi-finals will be held on October 24th, and the finals will be held on October 26th, both games taking place at All City Stadium.
About the Contributor
Cameron Barnard, Editor Emeritus
Cameron Barnard is a senior at Creek. This is his fourth year on the USJ staff. Cameron enjoys pop culture and writing. He plays tennis and supports the...