Arctic Monkeys' Seventh Album, 'The Car,' Broke Down in the Parking Lot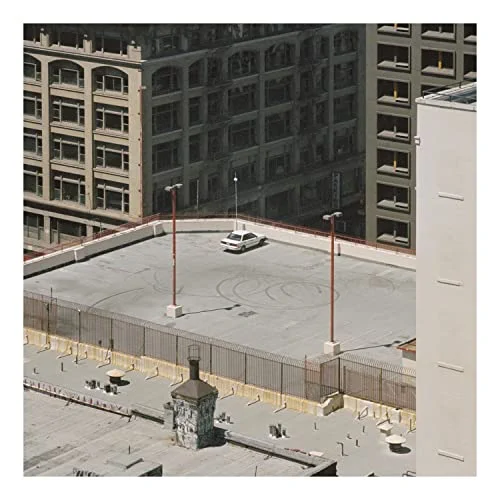 The Arctic Monkeys' new album The Car is an elevated take on old lounge rock love songs. Lead singer Alex Turner shows off a new ability of his vocal range, a higher pitched, breathier sound, compared to his more recognizable, lower range singing. However, this new sound was not enough to kickstart the engine, and instead is more comparable to the tortuous feeling of watching paint dry.
Arctic Monkeys are an English rock band formed in 2002, but their new work strays far from rock. Taking on a more airy sound, songs on The Car are similar to older Arctic Monkeys songs, such as the 2006 hit "Baby I'm Yours" and "Cornerstone" off of their 2009 album Humbug.
The Car seamlessly combines orchestral sounds of violin and piano with funky electric guitar and blues-y drumlines, but somehow still manages to disappoint. The charts were left unimpacted while the band's signature sound was left behind. According to Billboard, the album hit #1 in the UK, but any other success was quickly spoiled by Taylor Swift's Midnights. Album sales have hit 25,000 since the album came out — a small amount compared to their fifth and most popular studio album, AM, which became the second-highest selling album of 2013 after just one month.
Every song felt like it would never end — and when it did, it wasn't even noticeable. There was no distinction between any of the songs, other than slight differentiations of tempo and chord progressions.
It was frustrating that the majority of the songs had (at most) three verses and a chorus, which were repeated and drawn out for nearly four minutes each time. The entire album feels boring and stretched out; each song felt like an excruciating wait with a build up to no reward.
The album is still pleasant to listen to, but would sound better as background music. The Car felt like it was one 38-minute song that had been cut into a few sections and given different names in an attempt to make the project album-length. It would've been better as an EP.
The results of this release beg the question of if the Arctic Monkeys ever really made it out of the UK. They've reached notable success there, topping charts for every album release, but have yet to make much of a global impact. They successfully broke through the US market enough to build a fan base, but that's about it. Sometimes trying something new has its limits — perhaps that's why the band has remained relatively "underground" for the past fifteen years.