CCSD in now finishing the year remotely
Cherry Creek School District just released a video of superintendent Dr. Scott Siegfried announcing that all of the Cherry Creek Schools will be finishing the year remotely. 
For students who do not have access to a computer, the District is passing out laptops at Grandview Highschool and Cherokee Trail today, April 3rd. They already passed out laptops at Creek on April 2nd. 
If a student needs help setting up a laptop or using one, there is a page dedicated to students who need school laptops on the district website which includes, a start up guide and a way to get access to wifi. 
The buildings will remain closed, but the district is trying to figure out how to let kids back to gather belongings from lockers. 
Graduation has been postponed to an unknown date. 
"I am committed to finding a way to hold graduation," Dr. Scott Siegfried said in his video, "Potentially to a later date this summer and moving everything outdoors to ensure public health and safety."
This also means that all in-person activities have been cancelled, including all sports and prom. 
Students are also able to receive free breakfast and lunch on Mondays, Wednesdays, and Fridays. Locations include: Sunrise Elementary, Canyon Creek Elementary, East Ridge Elementary, Independence Elementary, Holly Ridge Elementary, West Middle School, Highline Elementary, Ponderosa Elementary, Red Hawk Ridge Elementary, and Meadow Point Elementary. 
Times vary depending on which location you go to. Students will receive breakfast and lunch for Monday and Tuesday on Monday, Wednesday and Thursday on Wednesday, and Friday on Friday. 
For health and wellness the District has introduced a CCSD Health line that is available from 8am to 4pm. The number is 720-554-4584 and it will put you in contact with a school nurse or mental health professional. 
About the Contributor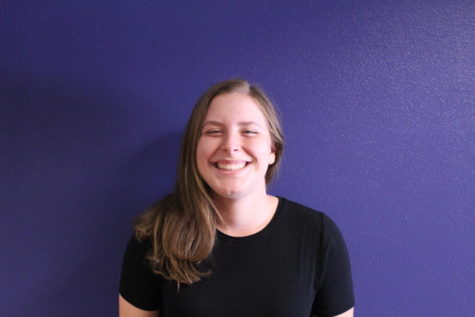 Hannah Edelheit, Editor-in-Chief
I am one of the editor-in-chiefs and I enjoy riding horses and reading. I am super passionate about journalism and want to study it in college.