Pink Floyd: Music on Memories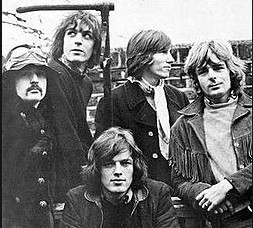 I like to get personal with Pink Floyd. I picked up my dad's obsession of constantly listening to the albums straight through and have listened to all of their recorded music and learned all about the members lives ever since I was a little girl. So here's a rant on just how good they are. All of these albums are unparalleled and brilliant in their own way compared to any other artists of their time. Most importantly, each album deserves to be heard all in one go, without shuffling, in order to understand the whole experience that these British strangers, legends, and martyrs have to offer. Their music is so distinct and unique that I don't think you could place them in any one genre, even though it ranges from the beginning of the bands psychedelic days back in the 60s to the classic and iconic rock that led the group into the early 90s. So sit back, relax, and get ready for Pink Floyd to take you on a trippy brain drain unlike anything you've experienced before. 
The Piper at the Gates of Dawn
Although I personally don't have anything against the band's first swing at a fully produced album, I'm really not a fan of the overall psychedelic feel of

The Piper at the Gates of Dawn

. This album was released in the heart of the 60s when everyone was experiencing the effects of the newest drug at the time,

lysergic acid diethylamide, otherwise known as

LSD, and trying to find music to match the experiences and visions that the newest drug of the age provided. It's clear that when you listen to this album, it strongly reflects these "trips" that the youth of the 60s were experiencing which

Pink Floyd

was able to translate into the sound of music. Most of the time, I have to be in a very specific mood to listen to this album, which is unfortunately not a lot of the time, if at all. Don't get me wrong, there are plenty of good songs like

Astronomy Domine

and

Interstellar Overdrive,

but the whole album is a little too intense and unorthodox for something I usually want to listen to. I'm guessing that was their intention though, since Pink Floyd is known for creating different, even unpopular music on purpose in order to provide music that was not like anything produced before. But if you like overly long songs with strange dissonant noises, you should listen to

The Piper at the Gates of Dawn.

This album does not disappoint in the department of weird and wacky.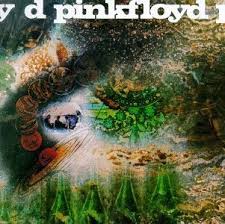 A Saucerful of Secrets
Similarly to

The Piper at the Gates of Dawn

,

A Saucerful of Secrets

is the second album released by

Pink Floyd

that was recorded to create a psychedelic atmosphere for its audience. But compared to the band's first album, I enjoy listening to this album much more because there is actually music with melody to enjoy along with the weird synth-pad noises that genuinely sound like every note ever all played at the same time. However, there are still many, if not more "unique" synth pad noises, especially in 

A Saucerful of Secrets

itself. I think songs like

Set for the Controls for the Heart of the Sun

and

Corporal Clegg

really encompass the energy and aura that the band wanted to influence people with originally from their first album.  These songs finally had the sound that got more people interested in the band. Some of my favorite songs in this album, including

See-Saw

and

Jughead Blues

, still incorporate the psychedelic feel while layers of a relaxing and calming melody lay underneath it all.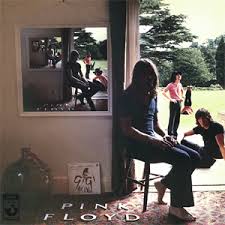 Ummagumma
I have severely mixed feelings on this album. More than half of

Ummagumma

consists of multiple parts such as the Sysyphus parts, the Narrow Way parts, and the Grand Vizier's Garden Party parts that are really beautiful instrumental pieces. Each part has three songs, and each one shifts dramatically so that they sound like their own album. However, these parts can really start to drag on after a while, so you really have to be determined to finish them if you want the whole experience. As a side note,

Careful with That Axe, Eugene

completely ruins this album in such a way that I don't regret putting the album at number 12, and I refuse to listen to it. But

Grantchester Meadows

certainly makes up for it. It's a win-lose situation.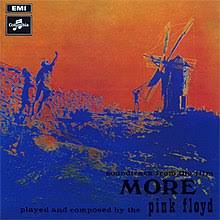 More 
I absolutely love

More

. Unfortunately, I have to put it near the end because I'm ranking the albums as entire packages and not just certain songs. So collectively, the whole album only ranks number 11, but if I had to choose,

Green is the Colour

and

Cymbaline

are actually some of my favorite songs ever produced by

Pink Floyd

. This was actually a soundtrack from the movie

More

, released in 1969, about a hitchhiker's summer excursions in Europe. This album radiates instant classic energy while still retaining some of their psychedelic vibes as well. What's also great about More is that it helps you realize that no matter which album you listen to, there will always be the iconic layers of strange and unique noises that distinguish the bands vocal and instrumental ability.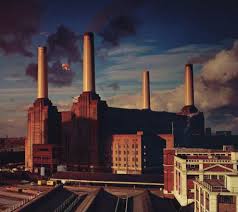 Animals
I think this album has the degree of uniqueness that can only be described by the classic

Pink Floyd

ability.

Animals

is a shorter album of only five songs, but each one ranges anywhere from two to twenty minutes long. However, I have to put it into a similar category like

More

. Although this album is very well-thought out artistically and creatively, I just can't get into the overall theme of it. Although I really enjoy each song, I just can't bring myself to say that I would want to spend 42 minutes listening to it when I could listen to the first album on this ranking instead. It's just personal on this one.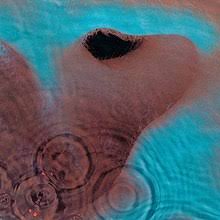 Meddle
Starting with this album and onward for this ranking, I really begin to enjoy every aspect of Pink Floyd's music. There isn't really a song that I dislike, especially on this album because all of them flow together really well. The music is really beautiful and creates a feeling of complete relaxation. Both Roger Waters and David Gilmour illustrate their vocal abilities on songs like

A Pillow of Winds

while the psychedelic and brilliant songs of the album include

Fearless

and

Echoes

.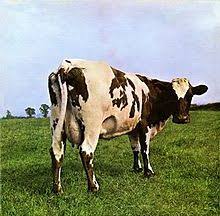 Atom Heart Mother
This fun, little album is the band's fifth released album, and there's not really any other way to say it, but it just gives a happy vibe. Songs like

If

and

Summer '68

bring you into this almost constantly peaceful trance-like state. If you're in the mood for an uplifting and hearty kind of album,

Atom Heart Album

will get the job done. Not to mention,

Alan's Psychedelic Breakfast

is kind of the weirdest and cutest song they ever recorded.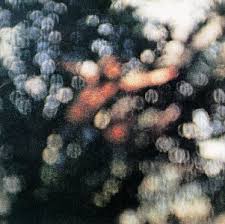 Obscured By Clouds
Hands down, by far one of the best of their earlier albums. Before the music that the band is known for came out, this banger was released. It has never let me down once. For some reason, I think that this album is so creative in everything from the names of songs to the lyrics to the overall feel for the album. I honestly don't think there is a song that I wouldn't want to listen to. Songs like

Burning Bridges

and

Wot's… Uh the Deal?

are so calming that I always listen to this album to help me relax and decompress after a long day at school. I also think this album really allows people who maybe weren't originally into their early music to get into and appreciate the talent that they have to offer.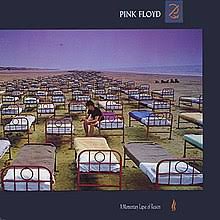 A Momentary Lapse of Reason
This is where it gets interesting. Unfortunately, a lot of people stopped listening to the band's music after the fighting and splitting up of Roger Waters and the rest of the band. There is a lot of controversy over what happened, but this beauty of an album is the result of the bands music after Waters left. David Gilmour takes control over the lead vocals and guitar, so you could say this was almost Gilmour's "solo album." I really enjoy his artistic talent as a musician, so this album is one of my favorites. I am in love with

A New Machine Pt. 1

and

On the Turning Away. 

The creativity brought out by Gilmour and the rest of the band in these songs still amazes me every time I listen to it.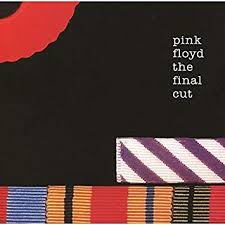 The Final Cut
Opposite of

A Momentary Lapse of Reason

, The Final Cut could be described as Waters' solo album because it actually was supposed to be initially. Yet after recording with all of the band members throughout the whole album anyway, he decided to release it under the Pink Floyd name before he departed from the band.

 I really love this album and the ideas Waters brought to it. Also some of my favorite songs by the band were in this album including 

The Gunner's Dream

,

Paranoid Eyes

, and

The Final Cut

. However, this album definitely feels like 46 minutes of Waters monologuing about all of the most depressing parts of his life, so it can get a bit dark and pessimistic at times. After you realize that, it is kind of hard to not think of it when you hear Waters' voice, but other than that, this album is simply beautiful.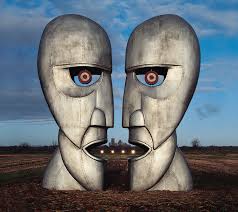 The Division Bell
Ironically, I always seem to wonder if this album signified the tension between Waters and Gilmour as this was one of the last albums released soon after their fight and Waters splitting from the band in 1985. Other than the ongoing feud, this album is straight and pure music at its finest. Songs like

Wearing the Inside Out

and

Take It Back

are

sweet, jazzy tunes to bring your mind back to simpler times. They transport you into this kind of weird space that gives music a whole other dimension that no other album can really do for me. I think the brilliance of this album definitely sparked from the feud of the members, and it wouldn't be the same music if the fight hadn't happened.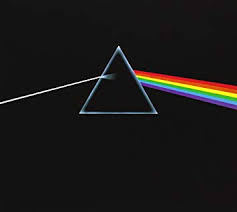 The Dark Side of the Moon
Here it is. The myth and legend itself –

The Dark Side of the Moon.

I know some will probably hate me for putting this album only at number three, but I just can't get into it as much as the first two. Although I will admit this album is so masterfully done that I can say it is art unmatched to any of their other work. Every, single, song has the power to literally bring you into the minds of what each member was trying to express through their music. And apart from only being at number three, my second favorite song of all time is in this album –

The Great Gig in the Sky

. One does not simply listen to this song. It is enjoyed thoroughly. As another important fun fact to know, the woman who sang in The Great Gig in the Sky, Clare Torry, sang the whole song, all four minutes and forty-four seconds, on the first take! I don't even know how that's done, but she did, and she did it effortlessly. The band also brings a lot of philosophical ideas to the forefront like life versus death and the inevitable madness born in people which I think is really interesting. I genuinely believe that it is ideas like this that set the band apart from other artists during their time when it was first released to even today because they created music and a show that doesn't autotune to cover it up.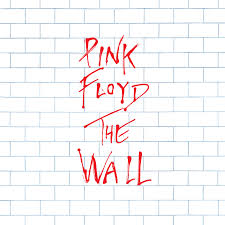 The Wall
One of my overall favorite albums –

The Wall.

I honestly won't go into much detail because there is nothing that I could ever say that would ever do justice to this masterpiece. It is the definition of perfection. This combination of every band members creativity and imagination are expressed here, or others could argue that it's just another concept album mostly written by Waters which is clearly evident as well. It was also released before the band members really began to fight, so you can't really sense the tension yet. Also, my favorite song from the band ever,

Comfortably Numb

, lies within this album. This song gives me chills every time I listen to it, and I'm always brought back into simpler times when I was a kid and carefree about the world. Interestingly, The Wall was also made into a movie which doesn't consist of dialogue, only the songs on the album. I haven't seen the movie yet, but I plan to. From what I've read up on, it's about a man having a mid-life crisis and major downfall which can definitely be interpreted in the album. Yet, as much as I love this album, it still doesn't match the beauty of the next one.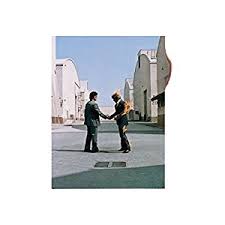 Wish You Were Here

I had a lot of difficulty between this album and

The Wall

as number one. Both albums are purely perfect in my eyes, but the story behind this album is what makes it my number one choice. It's also even more touching for the true

Pink Floyd

fans out there. If you have made it this far with me, it will do you some good to research the story of Syd Barrett and

Pink Floyd

. This tragic story of the bands original lead singer and his falling out hurts every time I listen to this album, but it brings me that much closer with the band members and their purpose for making this album. I think the band was more of an exception for creating perfect music when recording 

Wish You Were Here

because it is music created off of an experience, and not just any experience, but a deep sadness and regret for their old childhood friend that they lost in a way worse than death. And that's what makes good music. It's not just a song with a good beat and lyrics. I think it's true music if the artist or band can successfully translate a memory or experience into music which is what Pink Floyd did here. This album is more unique in a way that I could express with words.