Knives out review: a classic mystery movie with a modern twist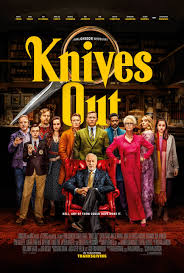 Plot twists, clues, and great actors are some of the features in the new mystery movie: Knives Out. This movie is action packed and will keep the audience guessing about what is going to happen next. 
Knives out was released November, 27 2019 and was directed by Rian Johnson. Johnson has also been known for his work with Star Wars: the Last Jedi, which was nominated for an Oscar. 
This movie was dedicated to Agatha Christie and had some of her iconic plot twists especially at the end where they explained the conflict and connected all of the missing pieces. The film is a classic who-dun-it and it draws you in as you try to solve the mystery. 
It starts out with the Thrombey Family's head patriarch, Harlon Thrombey (Christopher Plummer) found dead with his throat slashed. His children and grandchildren gather at his house when a detective shows up at their front door named Benoit Blanc (Daniel Craig) to solve the mystery of his death. They end up going through everyone's alibis and exposing their family secrets.  
It is a Golden Globe nominee and I think that this nominee was well picked due to the fact that it was a true old-fashioned mystery movie. This was one of my favorite mystery movies released in 2019 because it reminded me of my childhood when I would see them with my grandparents. 
The cinematography was well done and so was the plot. It was intricate and kept you focused on the plot without it getting to slow. I was never bored anywhere in the movie 
These actors also played less dramatic rolls and had good comedic moments. The actors got a chance to play a different role that I hadn't traditionally seen them in. It was interesting to see Chris Evans play a family outcast instead of Captain America and Daniel Craig as a detective instead of a 007. 
Even though it was an old fashioned set-up it still nice modern elements. The characters argued modern politics and it seemed so much like a modern family.  It also showed the family and the dysfunctional aspects between the members by presenting the connections to each other. It led you on multiple pathways that exposed a large family. 
The suspense was ideal for a mystery movie because it kept you focused without dragging the movie out.  There was enough going on that when the plot wasn't action packed it was still entertaining. 
The clues that were placed made sense because they helped further the story without seeming obvious. There were also little reveals that connected the entire story in a satisfying order. 
The only thing I didn't like about Knives Out was that there was a huge plot reveal early on and it was trying to convince you that something happened but the clue was too obvious. It then made me more skeptical of any evidence that was found in the movie.
Overall it was a great family film that has aspects of modern and traditional mystery stories. This creates a great movie that keeps the audience guessing at every turn and it was by far one of my favorites.
About the Writer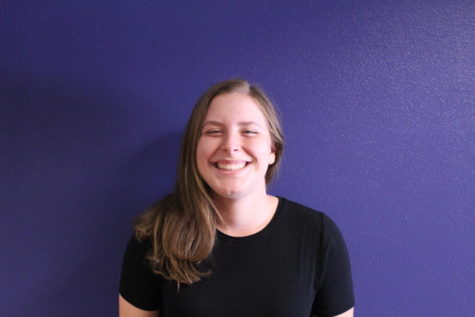 Hannah Edelheit, Web Editor
Hannah's an equestrian and enjoys writing and skiing. She joined the USJ to be able to improve my writing. It is also fun to be apart of a staff and be...