Is summer reading really necessary? Yes!
It's August and everybody is preparing for the upcoming school year. Summer reading is usually the last thing on students' minds, except when it is the first day of school. Right about this time, is when everybody starts to use Sparknotes to at least do well on the school wide summer reading quiz. 
Now I know I may seem like a total nerd for liking summer reading, but I find it beneficial because it allows you to actually read something that provokes your thoughts. I also find it fun because it gives you something to focus on over the summer; in fact, if I don't read I get super bored over the summer. 
These summer reading books are also a good introduction to the class that you are taking. 
This also allows you to practice your reading skills over the summer. I understand that people are going to say that the books can be boring and confusing and a total waste of time, but if you can actually sit down and really read the book it enables you to start to think about things in your own life. 
According the American Library Association, summer reading is beneficial because it helps children retain and use skills they learned in the year before. 
Summer reading also enables critical thinking skills and strengthens their reading skills. 
If we don't read over the summer, it can be detrimental. According to Homeroom, the blog for the U.S. Department of Education, there is a developmental loss when kids are not reading. 
This "summer slide" can affect kids later in life and impact their reading abilities as they become more advanced in the schools system. This can even further the achievement gap between different classes of people. 
Summer reading is vital to keep the mind working because it keeps it thinking and retaining. 
This comes back to my point about how summer reading keeps kids from getting bored. The books are also usually easy to follow and enable kids to actually read something. 
I know these books enable me to start thinking about school. 
My favorite book so far has been "Cry, the Beloved Country" by Alan Paton because it was really interesting. It also opened up my eyes to a different world because the book was written in a different perspective than my own. 
These summer reading books are super valuable and enable students to see different worlds that will widen their perspectives and enable them to step into someone else's shoes. 
"Reading is really an important part of understanding language and culture," English Teacher Joel Morris said. 
"I think the point of summer reading is to keep that brain muscle working over a long break," said Morris. 
These books are chosen through a process of thinking what would be interesting, accessible, and appropriate. 
Sadly, the English teachers can't just choose any book as it needs to meet these standards.
They also try to make sure that the books are shorter and not super long so they are easier to read. 
Because summer reading enables cultural gain, better critical thinking, and better reading skills, it is beneficial for people to read the books. 
It's only a couple days of reading, really, that'll help you a lot. 
About the Writer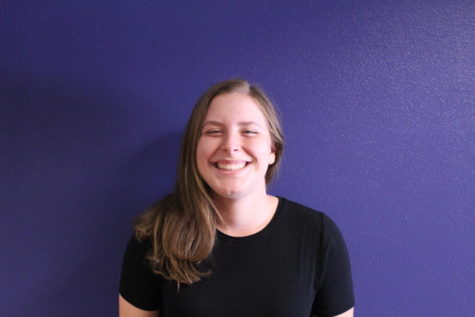 Hannah Edelheit, Web Editor
Hannah's an equestrian and enjoys writing and skiing. She joined the USJ to be able to improve my writing. It is also fun to be apart of a staff and be...