Students respond to school closure with anxiety and appreciation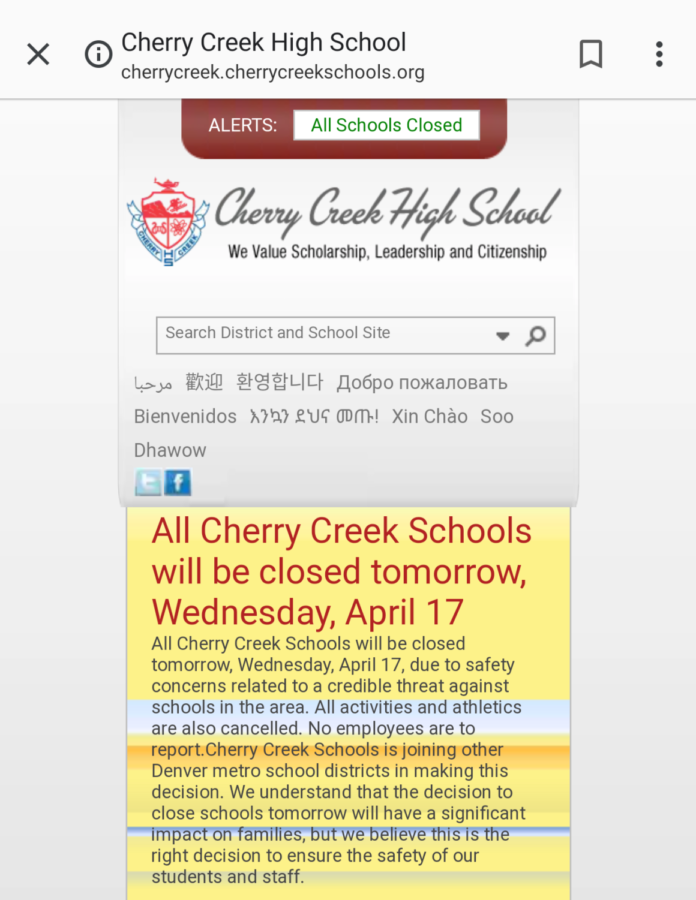 Yesterday, at about 3:00 p.m., Creek joined dozens of other schools by going on secure perimeter for the remainder of the school day and releasing students in a late dismissal.
Today, over 100 schools were completely closed.
Both were due to a credible threat from an 18 year old who was in possession of a gun.
Students were contacted by Principal Ryan Silva over the intercom where he described a "non-specific threat" as informed by the FBI.
This is the first time since the 1920s that more than 60% of public schools have been closed for a reason other than weather, according to a tweet by 9NEWS reporter Kyle Clark.
The idea of taking school off in fear of a suspect shooter is very new to students.
"The fact that we do have the day off due to a threat is terrifying," senior Audrie Coppinger said.
Students expressed mutual feelings of paranoia, knowing there was ongoing manhunt.
"It's shocking," Coppinger said. "It makes me paranoid even going out in public, the fact she's not caught yet."
"I honestly think that if school was still happening, a lot of kids wouldn't show up anyway because they wouldn't feel safe or comfortable at school," junior Ashley Hayward said.
Many students are very pleased with the way administration has handled the situation.
"It is in times like these where ID rules are the most important," junior Logan Busch said. "I truly appreciate what CCSD does to keep its students safe."
"The school did a good job putting the students' safety in priority in this situation," junior Cullen Slattery said.
Creek administration has been under fire for how they have dealt with the recent mental-health issues, but students see this step as progress.
"Through recent events, the school has been put under a lot of heat from the students and media to change for the better and they have begun that process. Even though it is a little bit of progress it is still progress," Slattery said.
Sophomore Stella Mclaughlin agrees. She believes students will never be completely safe from serious issues, such as Pais, but it's important to keep track of level-minded solutions.
"People who take this type of negative action in society are always going to exist," Mclaughlin said. "The important thing to keep in mind is how these situations are handled and how we can apply them to other complex problems."
A conference call was held this morning at 3:30am with law enforcement. F.B.I. agent Dean Phillips, in charge of the Denver office, reported that he received a tip from agents in Miami that 18 year old Sol Pais was a potential threat.
Phillips announced that she had been tracked through DIA, to a store where she was able to buy a shotgun and ammunition, according to the New York Times.
"Her comments, her actions that we have heard about from others tend to cause us great concern that she may pose a threat to a school," he stated in the call.
Pais was found dead this morning in Clear Creek County. F.B.I. Denver authorities have stated that there is no longer a threat present as of 11:00 a.m.
Even with the suspect deceased, students remain shaken by the ordeal.
"What this does say about our society is that that we are in a new age of things we have to fear in schools and in public," Slattery said.
About the Writer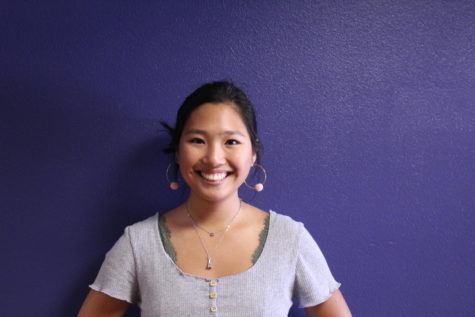 Gracie Lordi, Editor-in-Chief
Gracie is the editor-in-chief. She's worked for the USJ for two and a half years and counting. She loves journalism, photography, travel, and good food.