Girls varsity basketball destroys Doherty Spartans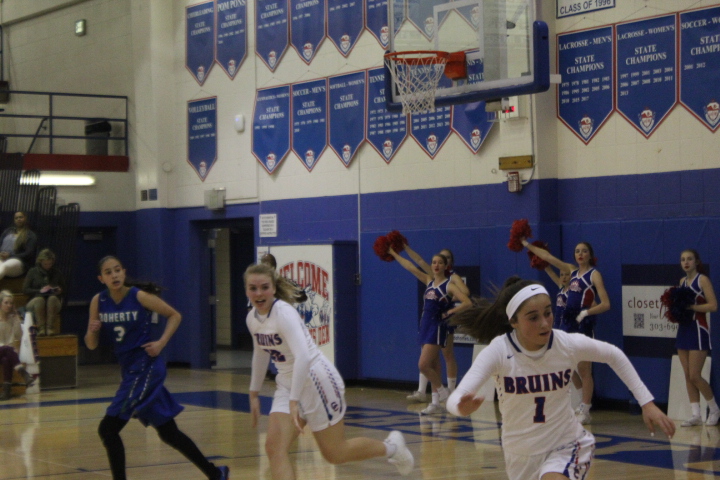 What happened: On December 12, the girl's varsity basketball team played against Doherty in the South Gym and left the Spartans in the dust. The Bruins started the first quarter with 20 points and ended the game with a remarkable 78 points to Doherty's 31. Staying in the lead for the whole game, the Bruins kicked off their season with confidence and skill.
Key player: Point guard junior Jana Van Gytenbeek led the team by making the first three-pointer of the game and ending it with more than half of the 78 points. With help from her teammate sophomore Abby Wrede (the second highest leading scorer) and the rest of the team, Van Gytenbeek was able to lead the Bruins past Doherty  with ease.
Key moment: Jana Van Gytenbeek scored the last two points to end the second quarter with 22 with only seconds left.
Up next: On December 14, the girls varsity basketball has their tournament against Dakota Ridge, Doherty, Fossil Ridge, Horizon, Mesa Ridge, Ralston Valley, and Vista Ridge at home.
About the Writer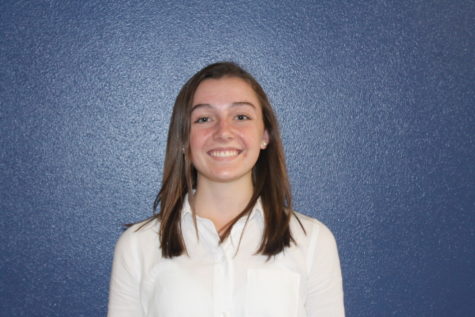 Jane McCauley, Editor-in-Chief
I'm the other editor-in-chief, and I love sleeping in, playing with my dogs and lizard, and reading and writing poetry.