2nd Most Popular Club is now Dungeons and Dragons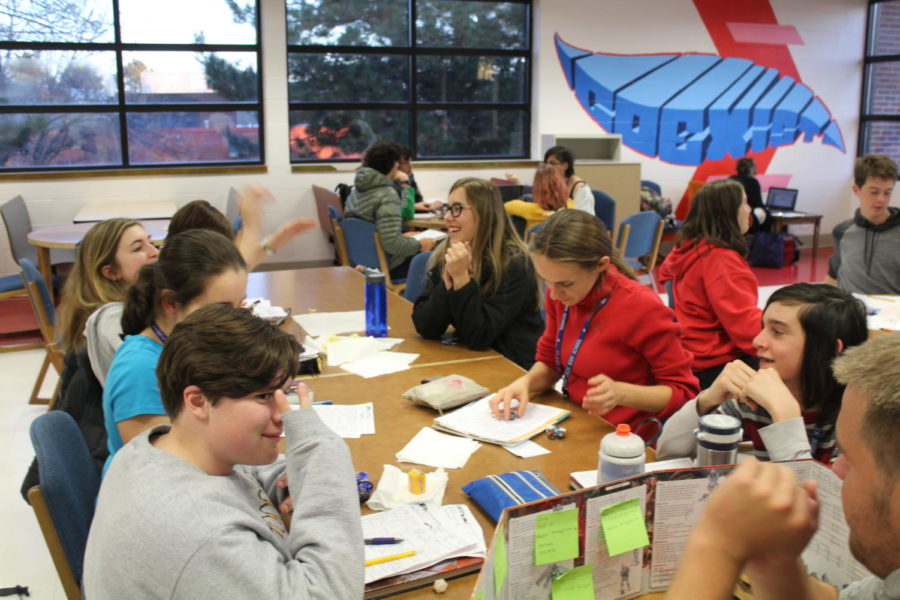 They sit in round tables and battle each other to win the game of Dungeons and Dragons. You can hear the laughter of the players as they try to work together to play the game.
      There is a new popular club that students are joining to form a community. Dungeons and Dragons club is now the 2nd most popular at Creek
Dungeons and Dragons is a fantasy role-playing game that allows you to become a mythical creature to battle others and to win. Each player starts out by creating their own character. They then choose the ability and race it is going to have. After that they assemble into a team called a "party".
        The players go on a series of adventures called a "campaign". They are able to travel by rolling a 20 sided die to see where they can move and if they have to face an obstacle.
    Because the students have played the game so much and have spent so much time together, they have formed a little community of their own here at Creek.
      According to club president Matthew Weiner, the club is a space where everyone can come together.
       "So what I've done is I've created a safe space where everyone can talk to each other because we all have one thing in common."
       It has become a community for its players to come together and celebrate a game that they all love playing. The group has a leader called the Game Master and they choose what story that they do. Everyone is able to move around the board by rolling a die. The players are able to build their own storyline and they are able to battle monsters. The goal is usually to complete a quest. This game is able to bring people together because it combines all different types of players.
       Sophomore Zack Furer said that the club is a fun place where everyone can be themselves and bond.
"A lot of people don't really realize that, I think, is that it's so fun and it is a real bonding experience. It is definitely a thing that brings people together, which is a great thing."
        This game has created a new community at Creek by allowing the players to come together and have fun. Anyone can join and the club is always open to taking new members.
        "It has brought a lot of people together. You've got lots of kids from marching band here and all sorts of different people from other clubs too. The fact that we had to move into the I.C. Cafe shows that it has actually gotten to be more popular" said Junior Dakota Holley.
     Many students have been drawn in to the club by other friends and even parents.
         "I am really doing it because my father is really into this game and eventually he started teaching me a little bit and then I decided to go on and thought might as well give it a shot." Junior Elizabeth Steele said.
       Dungeons and Dragons Club would not have been possible without their faculty sponsor Mrs. Daum-Schultz. Daum-Schultz is a German Teacher and she has been running the club for the past three years.
"They love the game that they are playing and they appear to be good at it. I really like that they're very welcoming to anyone who would like to join them."  
About the Writer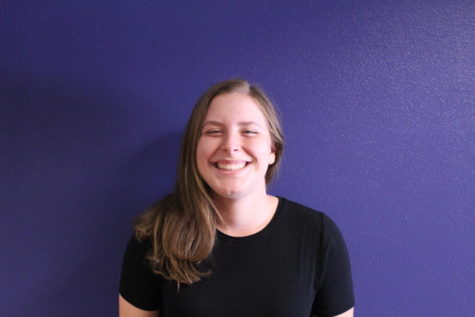 Hannah Edelheit, Web Editor
Hannah's an equestrian and enjoys writing and skiing. She joined the USJ to be able to improve my writing. It is also fun to be apart of a staff and be...