Cross Country Recap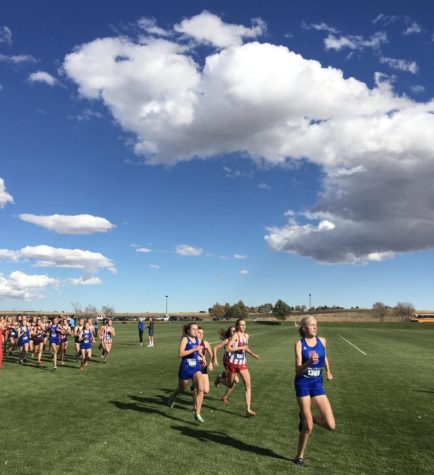 After winning the league race by several seconds, and getting second in Regionals by less than an inch, Sophomore Parker Wolfe ran against the best in the Colorado 5a State Cross Country Championships where Parker got a 4th place finish  against some very impressive competition including Cole Sprout who currently has the nation's fastest 5k time.
The entire boys' team did not qualify for State as they won League, but got 5th in Regionals and therefore did not qualify for the 5a State Championships for the first time in 20 years.
Coach Ethan Dusto hoped that this disappointment would inspire the Boys to work harder and come back stronger next season "we didn't have the outcome that we would have liked for the boys. I hope that this has taught them what it takes to move forward, and I hope this inspires them to work harder come summertime".
Parker then went on to the Nike Cross Regionals race where he ran against the best runners in the Southwest Region, he placed 28th in the Boys Championship Race.
Luckily for the Program, the girls' team and Freshman phenom Riley Stewart got 2nd in the League race individually, leading the team to a 1st overall victory. Riley then got 1st in the Regionals race a week later, which helped Creek get the first place upset over Cherokee Trail making Creek the number 2 team in the state on paper. To go along with this big win, Riley got 5th overall in the state, and her teammates followed her closely as the Creek Girls got 2nd place overall in the state which was quite an achievement as the 1st place team who beat them is in the conversation for best girls team in the nation, Mountain Vista.
The Girls team went on to the Nike Cross Regionals where Riley got 7th overall and had the best freshman time in her race, fellow freshmen Shelby Balding was also very fast and had the 10th best time for freshman girls which was very impressive. The Girls Bruins ended up getting 13th in the Southwest region out of the 43 incredible teams who ran in the Girls Championship Race. Coach Dusto was excited about how the Girls placed in the race "It was pretty awesome, they did really well".
About the Writer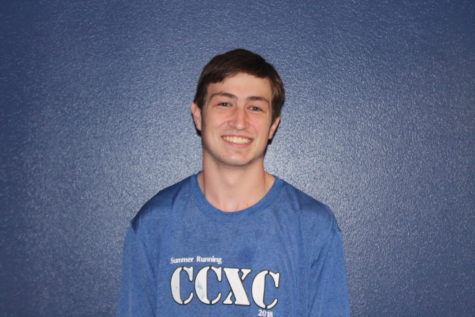 Cole Paterson, A&E Editor
Cole wrote for the USJ last year and really enjoyed how he can get the news out to the students of Creek. He also loves to run Cross Country and Track...