New Subaru STI, same old tricks
Chris Tekavec, Staff Writer
April 18, 2018
The year marks a major anniversary for Subaru: their 50th year of business in the United States. 
Along with their anniversary comes a line of cars to match, complete with 50th anniversary badges and a unique paint color, Heritage Blue Pearl.
For the STI, there are only 250 of the 50th anniversary edition being built, adding the element of rarity to the price tag and allure.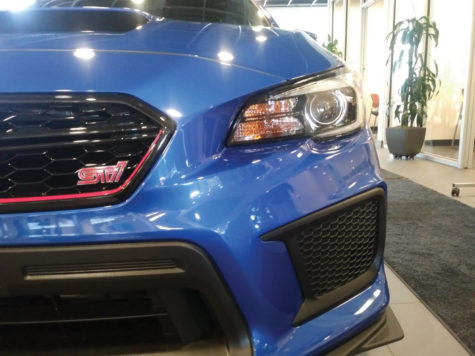 The redesign on the new STI also included a minor facelift on the exterior, removing the option for fog lights and integrating the turn-signals into the new headlights.
Another defining feature for the STI is only offering a six-speed manual transmission. This is Subaru's way of committing their car to performance-oriented owners.
One disappointment with the 2018 refresh is the EJ257 engine which it has had since 2004.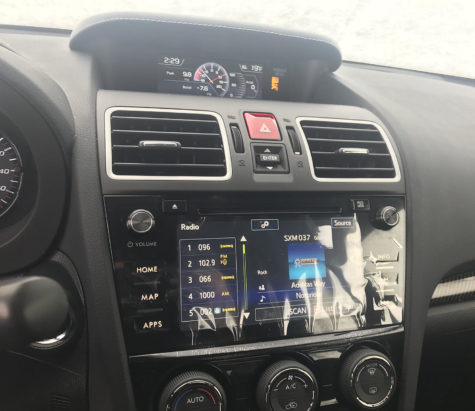 It includes the new display interface for items such as the built-in boost gauge and other controls, which is a major part of the mid-generation redesign. Unfortunately, the new design did not carry over to the radio which can be temperamental at times and is difficult to use while driving.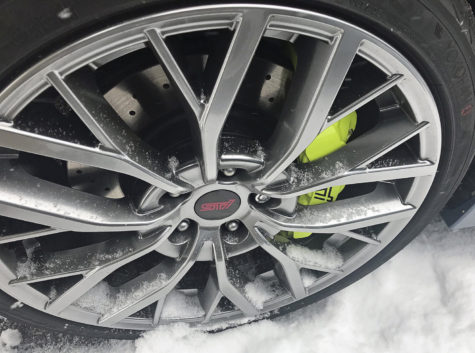 The 2018 STI has many upgrades including the new six pot Brembo front brakes, painted a bright green to set them apart.
This year, Subaru also added nineteen-inch wheels with performance 245/35r19 tires to put its 305 horsepower to the ground, still using the symmetrical all-wheel drive and driver-controlled center differential.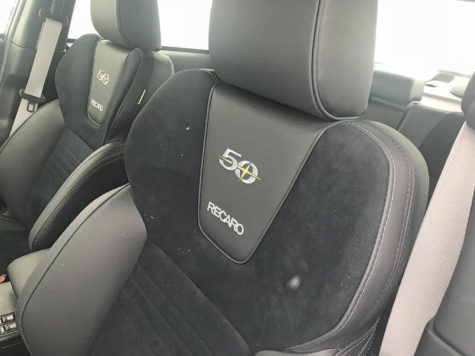 As part of the 50th anniversary package, there are also some interior upgrades including specially stitched Recaro seats.
The seats are surprisingly comfortable for people of all sizes; however, at first impression, they were not as good at holding you in as expected. I also suspect that on a long trip, they may become uncomfortable.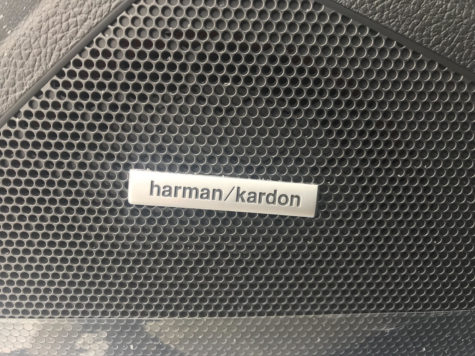 Another high-end feature is the Harman/Kardon sound system designed specifically for the STI. This upgraded system provides terrific quality audio and comes with a factory sub, great for any audio lover.
On the downside, the STI does come with a fairly high price tag at an MSRP of  $37,542 for a base model STI and an MSRP of $44,320 for the 50th anniversary edition. A limited model falls on the higher end of that spectrum with an MSRP of $44,285 ($35 less than a 50th anniversary edition.)
For that price, however, you do get 300 hp and a nice all-wheel drive system. The car is also great for the Colorado winters, nicely balancing performance and usability, as well as an all-around fun car to drive.