Principal Silva named Colorado Principal of the Year
Creek's very own Principal Ryan Silva was awarded Colorado Association of School Executive's (CASE) Principal of the Year Apr. 6.
This award is given to one Colorado principal every year, and makes Silva eligible for a national principal of the year award.
For Silva, this year at Creek has not been normal or easy. "Going back to third quarter of last year, it hasn't been normal, it's been different for all of us," he said. "It's a special year to be named principal of the year because there are really obvious challenges this year, obvious to everybody."
After leaving Denver Public Schools, Silva began teaching at this school in the World Languages department, teaching Spanish I and Spanish II for four years in room IC734, coaching football and lacrosse after school. In his fifth year at the school, he went into administration. After two years in an entry-level position, Silva was appointed assistant principal.
Silva says that the way he's confronted and dealt with challenges in the past is similar to how he's doing it this year. "We had to be very flexible and be able to respond," Silva said of this year. "I think what helped us be responsive this year and throughout my tenure is getting multiple perspectives. We want to get the voices of our students, our staff, and our parents as much as possible."
Silva has been at Creek for over 16 years, and has been principal for 12, but he says that this award represents the whole school, not just him.
"I'm the one who gets the honor, but it's about this whole school, the whole community," he said. "I'm fortunate to be the principal of this school."
About the Writer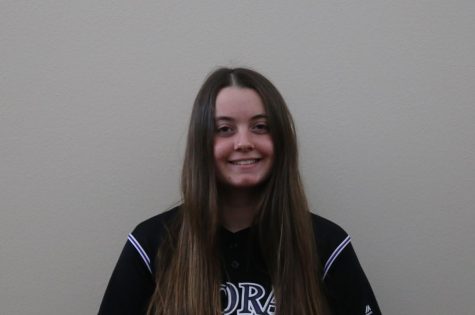 Carly Philpott, Editor-in-Chief
I'm a junior and this is my third year on staff, but my first year as Editor-in-Chief. I am also the...