Boys' basketball adding fresh legs
Hang on for a minute...we're trying to find some more stories you might like.
As fall sports draw to a close the last of the leaves have finally fallen, the temperatures continue to drop, and snow has begun to litter the frosty ground. Winter has returned. Normally, fresh starts and new beginnings do not coincide with this time of year. Spring is the time for that. Although, in the case of the Cherry Creek Boys Varsity basketball team, a sense of rejuvenation and new possibility permeates through the air.
Entering his 3rd year as the leader of the boys varsity basketball program, Head Coach Kent Dertinger is looking forward to the next opportunity to build his program. His system emphasizes an aggressive, defensive style of play. He will have to do so with a new generation of young and inexperienced Creek players.
"Yeah, can't wait to get going," he said. "We do have quite a few football players. So, we are waiting to get them back." Several players including sophomores Chase Penry, Julian Hammond, and Myles Purchase are currently playing football. Each of those players will take a roster spot limiting the amount of places for those that will attend the official tryouts. With those guys focused on the state football playoffs "It will make the cut process more interesting"  said Dertinger. The final roster will be made November 14th.
After losing six seniors from last year's team, the roster turnover from last year to this year allows for a younger core to make their mark on this 2018-2019 team. "There will be some big shoes to fill", said Dertinger. Three former seniors, including star point guard Dimitri Stanley who is currently playing DI football for CU Boulder, were starters on last year's team.
However, Coach Dertinger is not overly concerned as there are two underclassmen standouts looking to start on varsity, " We had a really strong freshman class last year," he said. "Two of those are likely to start on varsity this year, as sophomores."
One of those current sophomores is Julian Hammond. Anyone who knows Julian Hammond can see that he has a calm, laid-back personality, but this year as an underclassmen playing varsity he knows he has to deliver, " When I play I just go out there to prove that I can play with anyone and everyone on the court" said Hammond. " We're an athletic team. We can get out and run [with anybody]."
While the team may be young, Coach Dertinger looks to returning starter and current junior Sebastian Cole to take the next step in leading this team "I have always been the youngest guy on the team and now that I'm older, I'll definitely have to take a leadership role" said Cole. He feels confident about the upcoming year " We're young, but we have really skilled players. We'll be good."
Coach Dertinger and his team know and believe that they can have a successful season, but their biggest obstacle may not be their youth, but league conference. "I think four of the last five state champions come from this league. There certainly is no weakness within our league" Dertinger said. Overland, Denver East, Eaglecrest, and Grandview have all won the state championship in the previous 5 years.
Creek is the only school in the entire conference that has not won the state championship since 2013.
Defending state champions and Cherry Creek arch rivals Grandview are headlined as this year's team to beat. Many of Grandview's starters will be returning.
No matter how the season unfolds Coach Dertinger's ultimate goal is get his young team and seniors to play in the Coliseum. " I'd love to get the younger and old guys to experience that, and once you're in the round of 8 we'll kind of see what happens."

About the Photographer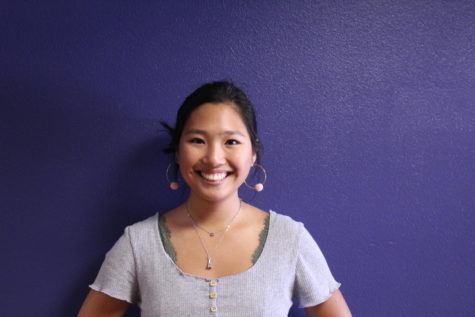 Gracie Lordi, Editor-in-Chief
Gracie is the editor-in-chief. She's worked for the USJ for two and a half years and counting. She loves journalism, photography, travel, and good food.