Sebastian Cole: Creek's young stud starter
Hang on for a minute...we're trying to find some more stories you might like.
"It was back and forth game the whole game. I was playing really well, my teammates were playing really well. It was tied at 30 seconds left. I scored, time out. There was 5 seconds left and they were on the inbound on their side and a wide open layup which could've won them the game. They missed. That advanced us to the championships."
Sebastian Cole's eyes light up as he describes one of the biggest highlights of his basketball career.
Ever since he was five, basketball has been his life.
His dedication to basketball is simple and pure, fueled by his resolute love for the sport.
"The culture, the shoes, I love all the athletes that play," he said.
Creek's Varsity team lost eight seniors last year and with three new freshman on the team, Cole had no problem stepping into a leadership role.
"I've been told that I'll be a leader going forward. I try to do that now," he said. "Just because I'm sophomore doesn't mean I can't be a leader."
Junior Brock Bryant appreciates the leadership Cole exemplifies.
"He works hard and motivates our team to play to the best of our ability from practice to our most competitive games," Bryant said.
His years of experience assist in the instilling of lessons on younger players.
"Definitely, what I would say to my younger self is, 'Never be afraid to fail,'" he said.
Starting as a freshman, he swung between JV and varsity, but this was no big deal for Cole.
"I would always play up," he said. "I've never really played my grade, until high school. So I'm used to playing against older people."
His teammates agree that he his transition from club to high school was easy.
"Sebastian has always shown leadership qualities on and off the court ever since he joined the team," Bryant said.
"There's different versions of being a leader, one way for me is talking. I think communicating is important, like when something is going wrong. Always let people know when they can improve, especially during practice," Cole said.
Cole has managed to make a significant impact on the Cherry Creek Varsity team as a combo guard averaging seven points per game and two assists per game.
Cole hopes to continue playing basketball at schools such as UCLA, Kansas State, and Pepperdine.
"My main goal is just to go D1," Cole said. "Basically any Division One college that'd I'd be able to get a scholarship from would be good."
As Cole proceeds into his last two years of high school, he's reflective and takes his years of experience and applies what he learned into his style of playing today.
"I'll be hesitant to take certain shots and do things that I know I should've done. I look back and I'm like, 'Oh, even if you miss that shot, just keep taking' it.'"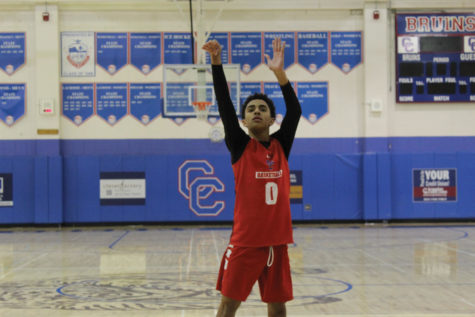 Photo By: Gracie Lori
About the Contributors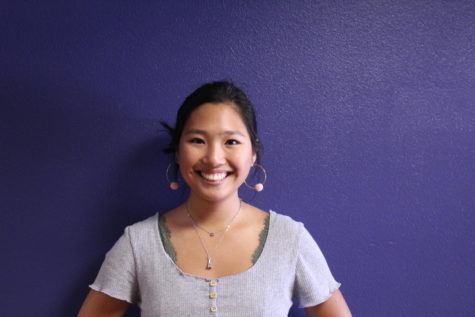 Gracie Lordi, Editor-in-Chief
Gracie is the editor-in-chief. She's worked for the USJ for two and a half years and counting. She loves journalism, photography, travel, and good food.