CHSAA delays all winter sports due to COVID-19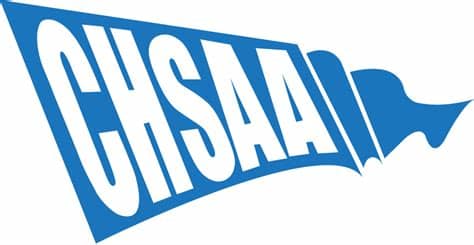 It seems as if 2020 will get more frustrating for student athletes at Creek. CHSAA has announced that winter sports will be pushed back all the way to February 1st due to the COVID-19 pandemic. This delay will also affect all spring sports at Creek and many other schools as well.
The Colorado Department of Health and Environment informed CHSAA that the original start date, Jan. 4, would have to be further delayed with COVID cases soaring throughout Colorado.
Jill Hunsaker Rye, executive director of the CDPHE, wrote, "The COVID-19 pandemic has reached an all-time high in terms of disease transmission and around the nation. The Colorado School of Public Health estimates that 1 in 40 Coloradans are currently infectious. Hospital admissions are steadily increasing, and the past six weeks have produced a significant increase in the number of deaths statewide. With the Thanksgiving holiday just behind us and the impending December holiday festivities, we are very concerned that the rate of transmission will continue to increase."
With these current numbers, the initial start of the season will be too risky and dangerous as the infection rate is skyrocketing and it would put too many people in danger. And with Christmas around the corner, there will surely be family trying to fly out, which will negatively impact Colorado and the nation as a whole.
Winter athletes at Creek have shown plenty of frustration upon finding out yet another delay will be affecting their sports.
Junior Addison Laughlin, who swims and does track, said, "I was pretty upset. I was really looking forward to having something to do…It also means [CHSAA will] move back some other sport seasons, which was kind of hard for track…that's pretty frustrating."
Others are just fine with this delay, as they just want the best for Creek and other schools.
Junior Laurel Hamilton, a swimmer, said, "I'm kind of glad because that way, we'll have a better chance at a season…[It was] probably the best decision because all the cases are going up so it would probably give us a better season and state and all those other big things."
With this delay, students have managed to find different ways to stay in shape as they are given even more time off.
Laughlin explained how she does "swim workouts at a local rec center. And I'm also doing some weights and some running."
Hamilton said that she is, "still swimming on a different team because we have a pool outside and it's limited capacity."
Gov. Jared Polis' response team, CHSAA, and the CDPHE plan to meet in mid-January to find out how the virus has either improved or gotten worse. The data they find will determine just when winter sports will for sure start or if it will even happen, along with all the other seasons. 
For now, students remain hopeful that winter sports will commence.
"I really hope they don't push anything further back. Like for spring sports, because that's my main sport [season]," said Laughlin.