Sierra Burgess is a Loser Review
Hang on for a minute...we're trying to find some more stories you might like.
Have you seen the new movie on Netflix starring everyone's favorite Stranger Things cast member? Shannon Purser, who plays Barb in Stranger Things, now plays another high school student named Sierra Burgess in the new movie Sierra Burgess is a Loser.
I have mixed feelings about this movie, but overall, it was not Netflix's best original movie. The movie starts out with a mean girl Veronica (Kristine Froseth) giving out a number to a boy that she doesn't want to date. It turns out it was Sierra's number and she starts texting him without knowing who he is.
I didn't like the message that was portrayed that it was okay to treat another person like they are nothing. The movie also portrays ideas of it being okay to lie to another person for a long period of time.
The writing had some jokes that were transphobic and homophobic. In this day and age, "jokes" like this should be a thing of the past. These types of jokes and slurs are not funny anymore because the public has become more educated about what is now appropriate and what is offensive.
This movie also romanticizes catfishing (which is pretending to be someone else to gain someone's affection or attention), when in reality it is very dangerous.
Jamey's little brother, Ty, is also deaf and the only part in the movie that actually brings it to life is when Sierra tries to sign just to avoid talking to Jamey.
Nyle DiMarco, a vocal disability advocate, was very upset about the representation of a deaf child. He says in a tweet, "When I learned [about Ty], I was elated. Finally more deaf actors/representation & ASL inclusion in films. …Only to find out the deaf character was written and used for a terrible joke."
It seems to the audience that Ty is only there to have Sierra avoid talking to Jamey. There is no proper representation and many people in the deaf community feel misrepresented.
The movie's overall message that everyone can be accepted is a great idea, but the movie's portrayal of how to achieve that message is completely wrong.
Sierra becomes more manipulative toward the end of the movie and that seems to be justified by her by having low self-esteem or being at the bottom. Low self esteem does not justify the actions of hurting and manipulating people.
Other movies have also portrayed this idea. Mean Girls executed it with humor and the realization that putting other people down isn't acceptable. Recently another coming of age movie Eighth Grade portrayed the idea of having low self- esteem, but the main character Kayla (Elsie Fisher) didn't use her low self-esteem to lash out at people.
The message that was given off by the movie was not the best influence for teenagers.

About the Writer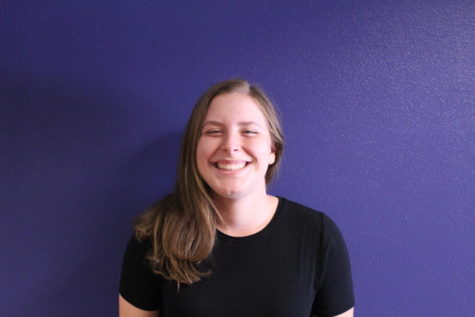 Hannah Edelheit, Web Editor
Hannah's an equestrian and enjoys writing and skiing. She joined the USJ to be able to improve my writing. It is also fun to be apart of a staff and be...