U.S. Military Branches: Which one is for you?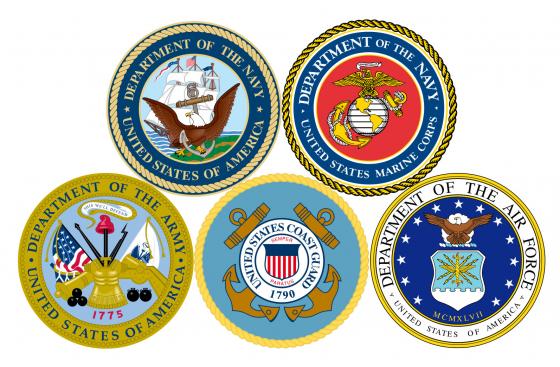 Hang on for a minute...we're trying to find some more stories you might like.
Joining the military can be a very difficult and confusing concerning what you want to do and in which branch you want to do it in.
Every branch is fighting for the same cause and every branch sacrifices the same. This being said, certain branches attract certain kinds of people that other branches don't.
Generally, the main factors you should consider when deciding what branch you want to join are what life styles you are interested in and what jobs you want to do.
The Marine Corps is the gym junkies of the military. If you like activities such as camping and spartan races, then those Devil Dogs are for you. The Marines are known for being an extremely prideful and extremely strict branch.
Some sports that the Marine Corps attracts is rugby, football, cross country, swimming, and/or any type of combat sports (martial arts and boxing).
If you don't have a family or any social life, join the Navy. This is nothing against the Navy. It just in the Navy, you will be away from home and on a ship for months and months on end. As a sailor, you are for the most part at sea. You basically live in the water. That is why they are called "Squids"
Activities such as sailing, flying, and being sea sick are some things a sailor might like.
Some sports that may interest a sailor in swimming, and track and field.
Although the Navy and Coast Guard are very similar, they attract very different types of people.
The Coast Guard attracts some of the most brave people alive. They may not invade Normandy or die in trench warfare, but they do sacrifice just like any other branch. They are known as "Puddle Pirates" because of their coastal presence.
Some things that might interest a guardsmen is swimming, track and field, and rowing.
The Army is the most versatile branch. Being such a huge branch allows for many different types of people.
Basically if you don't like swimming, but are interested in the Marines, join the Army. Although there is a huge rivalry between the Marines and the Army, they are very similar. The main difference is the Marines are more amphibiously directed.
The Army does a little of everything. The fly, sail, and many other things. This partially comes along with its huge population, but also comes with its need to be so versatile.