From New Zealand to Creek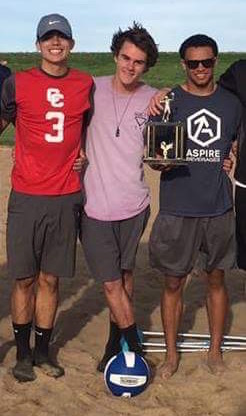 Hang on for a minute...we're trying to find some more stories you might like.
Moving to high school as a freshman is hard enough, but moving to high school from a different country is even harder. Philp Jordan moved from Nelson, New Zealand two months ago and is working hard to adapt to a new school. Jordan is now a sophomore at creek and is adapting quite nicely despite the vast differences in schooling from each country.
Jordan attended Waiema College back in Nelson. "The school day was a lot shorter than it  is here (9am-3pm) and whilst we had the same number of subjects, we only had 5 periods a day" Jordan said. In New Zealand, the school "College" and "high school" in the US are the same thing but "College" can end at age 16. At Creek, uniforms are not mandatory, but in almost every secondary school uniforms are put into place.
"The main difference for me is the extensive amount of homework. While we got homework at my old school, it was nowhere near as much as here," Jordan explained. Jordan's sleep schedule has been affected too. "I have been getting less sleep here because of all of the work assigned."
Questions came up about freedom of expression in schools. Jordan stated that the kids at Creek are able to express themselves a lot more freely, without the worry of being bullied. "In New Zealand kids felt a lot of pressure to follow trends and fit in."
The freedom of expression here at Creek is a lot more extensive and leniant and differs greatly from Nelson. Jordan said that while this new freedom has not affected him, he admires the way people are not limited by uniforms and are able to express their personalities.
Jordan has had to change his afternoons quite a bit after enrolling in Creek. "The work load has made me plan my afternoons in order to get everything done and keep on top of the class content." His sleep schedule has been altered as well.
"The amount of homework is huge, and I get very little sleep because of it."
Outside of classwork at Creek, Jordan spends time making friends and running on the Cross Country team in addition to playing volleyball outside of school. Jordan plays for The 303 Boys Volleyball Club and attended a national volleyball competition this summer in Texas.
Jordan is very excited to be in the States and is looking forward to the rest of his Sophmore year and the others to come.